Classroom Workshops
Student Health Services is pleased to partner with faculty and staff to offer Classroom Workshops for students throughout the semester. Popular Topics include:
Overview of Student Health Services
Stress Management
Time Management
Avoiding Burnout/Self-care
Helping a Friend
Healthy Relationships
Conflict Resolution
Sleep Hygiene
Healthy Eating
Culture Shock/Reverse Culture Shock (great for international students and students going abroad)
If you feel your students would benefit from a Classroom Workshop on one of these topics or another of your own interest, please fill out Online Request Form. Staff psychologist, Victoria Kwon, Ph.D. will respond within 2 business days. Feel free to email her at vkwon@elcamino.edu with any questions. A minimum of 2 weeks notice for workshops is requested. We may be able to accommodate an earlier request depending on staff availability.
Campus Wide Workshops
Our Current FALL 2017 Workshop Series: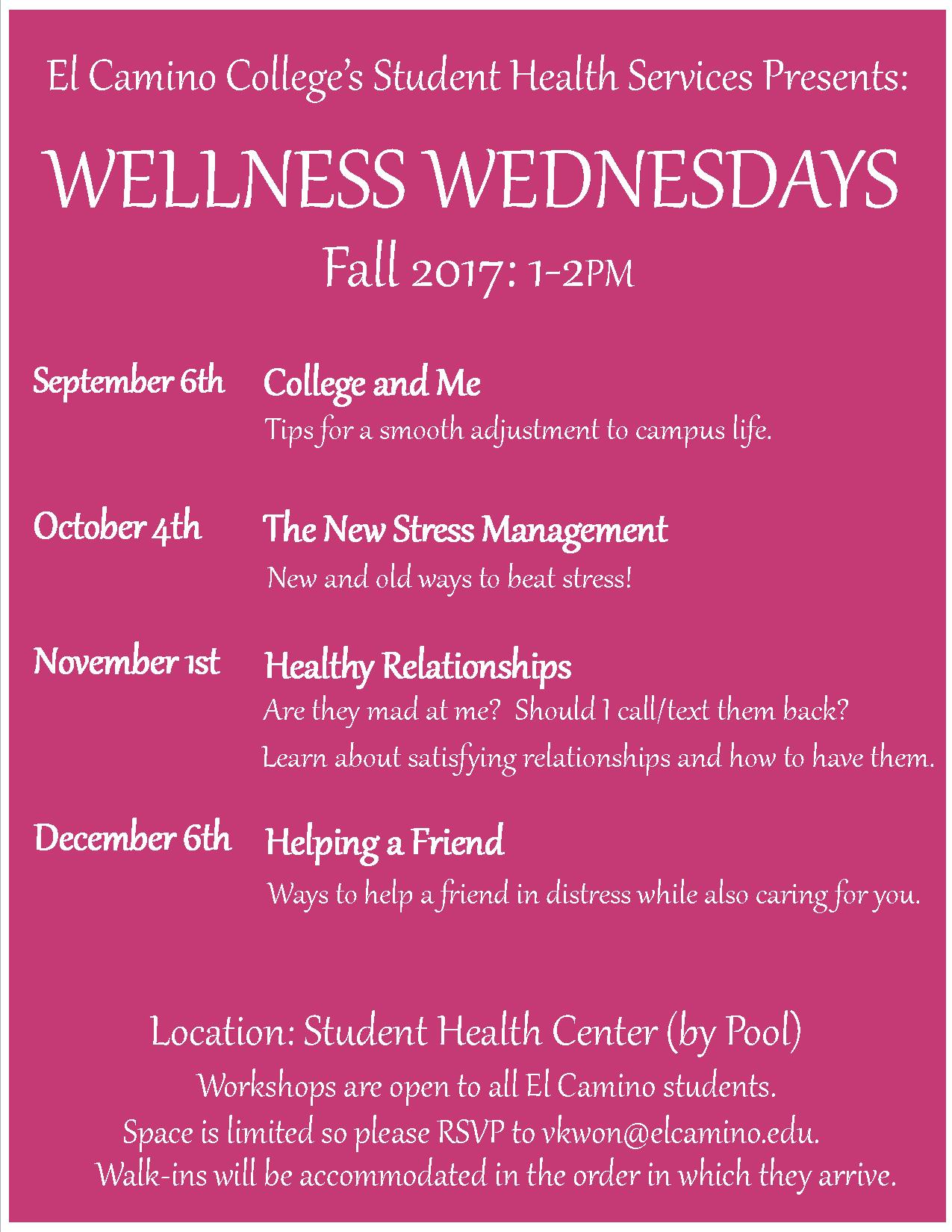 New Trauma Recovery Support Group:
(Spring Semester 2018) Every Wednesday from 12:00 p.m. to 12:45 p.m
Location: Student Services Center - Conference Room 106