Student Enhancement Program
El Camino College has two types of probation: Academic Probation and Progress Probation. The purpose of probation is to encourage a student having academic difficulties to seek appropriate guidance and support in formulating and achieving goals.
Students who are placed on Academic/Progress Probation are sent a letter and a notification is placed on their MyECC account inviting them to attend a Student Enhancement Program (SEP) workshop. At the workshop, students will learn probation policies, solutions to common problems, and meet with a counselor for an educational plan and if you are on Probation level 2 you will also complete a contract.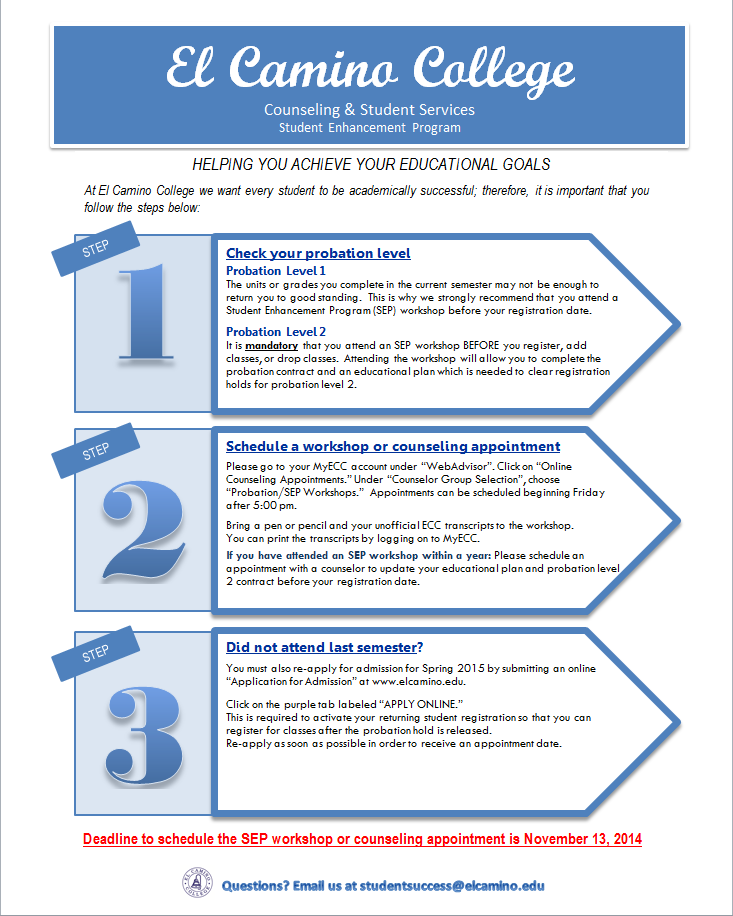 On probation?  Click on the image above to see what steps to take.
---
 Attention Probation Level 2 Students!
If you have already completed an SEP workshop within one year, please make an appointment to meet with a counselor to update your educational plan and Probationary Contract to release the registration hold.
To schedule an appointment for an SEP workshop or to see a counselor please go to your MyECC account under "WebAdvisor" click on the "Online Counseling Appointments" link.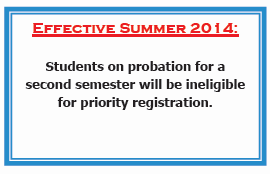 ---
If you are on probation and have questions, please view our Frequently Asked Questions (FAQ) by clicking on the following link: http://www.elcamino.edu/studentservices/co/sep-faq.asp
Division of Counseling & Student Services, Service Area Outcomes (SAO):
As a result of completing the Student Enhancement Program (SEP) workshops at El Camino College, students will learn basic information on probation and dismissal policies.