El Camino College Dance Student Learns to Develop His Art and Career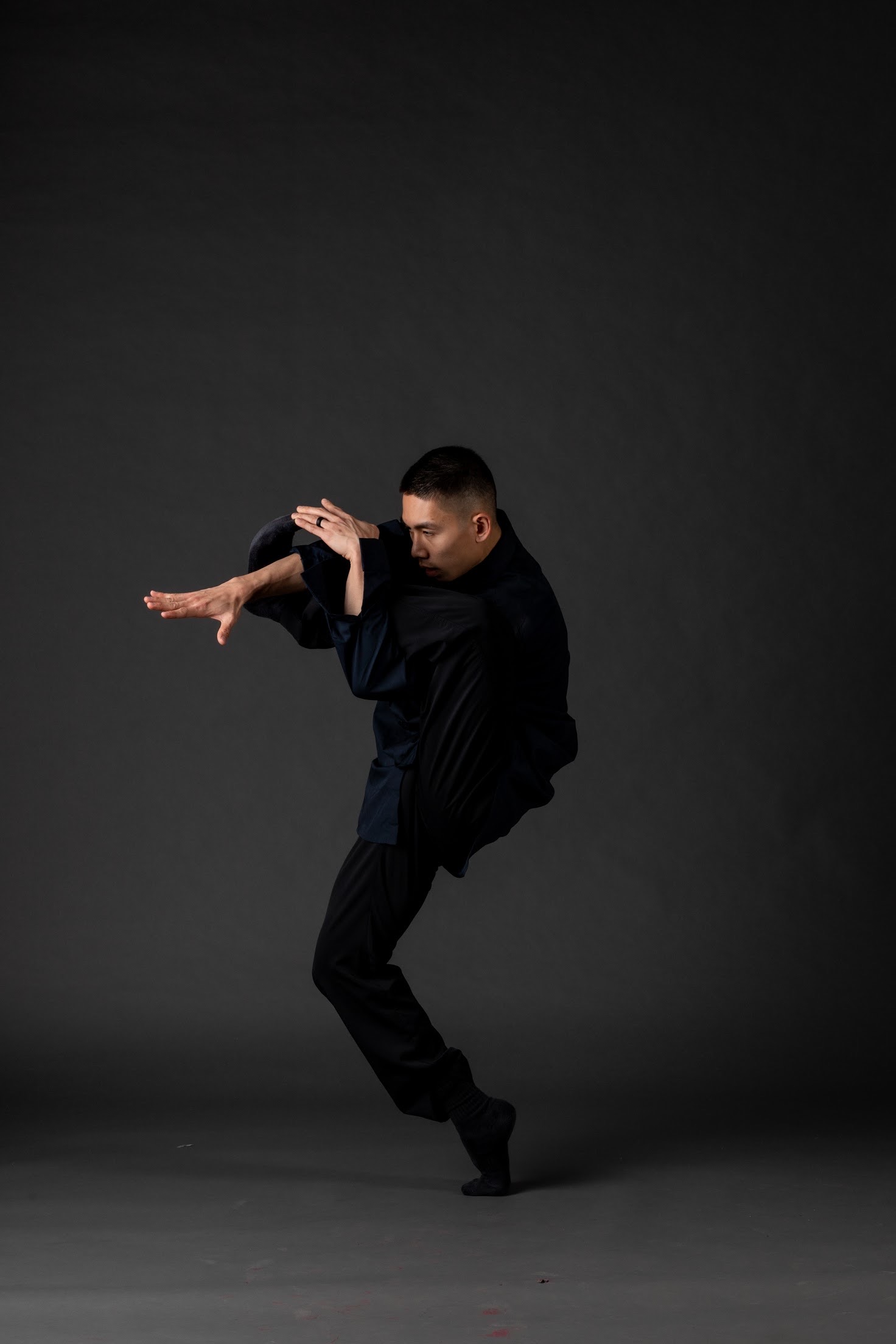 Lam Son Nguyen is a celebrity.
His name may not be familiar to many Americans. But in his native Vietnam, he's so well known he can't walk down the street without being recognized. Looking for a quiet place to focus on his work as a dancer, Nguyen relocated to the South Bay. Now a dance major at El Camino College, he can perform in the street without being noticed.
Nguyen enrolled in El Camino College in spring 2017, a couple of years after becoming the 2015 champion of Vietnam's version of the reality television show "So You Think You Can Dance." He was just 20 years old when he won the competition and though he wasn't ready for the notoriety associated with the victory, it made him determined to take dance seriously.
"I'm very proud of my work on the TV show, but I decided that I had to develop my art," he said. "I needed to go somewhere where no one knew me so I could just learn. That's when I came to El Camino, and it has been amazing. The most important thing is that I can grow and be myself."
At El Camino College, Nguyen found opportunities to try many new things. One highlight was representing El Camino at the world-renowned Jacob's Pillow Dance Festival in Massachusetts last summer. He also presented a solo at the prestigious 2019 American College Dance Association's Baja Conference, earning his first standing ovation.
"We are proud that Lam has represented El Camino College so well by sharing his choreography and dance skills all over the country," said El Camino College President Dena P. Maloney. "Guided by experienced, knowledgeable faculty who care about his success, he is learning how to progress and grow in his chosen field. We look forward to watching Lam achieve his academic and professional goals."
His second solo at ACDA earlier this year was chosen for the National College Dance Festival.
"Being at El Camino, I am happy and on the right track with my art," he said. "Professor Liz Hoefner Adamis said that I was put here to be myself, so that's what I am doing. I create a lot of dance pieces. They are growing and becoming more effective. It has been an amazing journey."
The El Camino classes are Nguyen's first formal training. He started dancing with friends in his hometown neighborhood, learning as he went and refining his style along the way. The teens competed in underground contests and soon after, Nguyen auditioned for "So You Think You Can Dance." He enjoys hip-hop, locking, breaking, house, and crunk, but popping is his specialty.
This style is showcased in his new composition "Sunrise on Red," which recently won Most Original Movement in the online Dare to Dance in Public Film Festival. His dance features El Camino College and the surrounding area in the background and was screened at the famed REDCAT Theater in Los Angeles, another career highlight. Nguyen plans to transfer to San Francisco State University in the fall to continue his studies in dance.
"I feel ready to grow even more. The El Camino College Dance Department has the most kind, thoughtful and experienced teachers who allowed me to be myself," he said. "They gave me the just right tools to develop, and I have seen my creativity grow. I'm proud to be a student at El Camino, and I am really honored to be a part of the dance department.
# # #
Photos available online:
Dance major Lam Son Nguyen is developing his art and career at El Camino College. The "So You Think You Can Dance" (Vietnam franchise) champion continues to create award-winning work and will transfer to San Francisco State University in the fall.
http://www.elcamino.edu/about/depts/publicrelations/photos/2020/lam.jpg
June 24, 2020