Special Events
You will find events posted on this page as they are developed. Typically, we hold two major events per year:
College and Career Night

for Future Educators

allows El Camino students to explore all of the possible career options within the field of education

, and a

Guest Speakers' Symposium

allows students to gain valuable information related to pedagogy, financial aid, and test preparation for future educators

.
Stay tuned for more information on each of these events!
Future Teachers' Club Meeting Dates:
We've gone virtual!
Our next virtual club meeting is set to take place on Tuesday, May 5.
Club meetings will take place bi-monthly.
Please check our social media accounts (see contact page) and your e-mail for
meeting announcements and Zoom meeting I.D.
Upcoming events for current and future teachers:
Past events: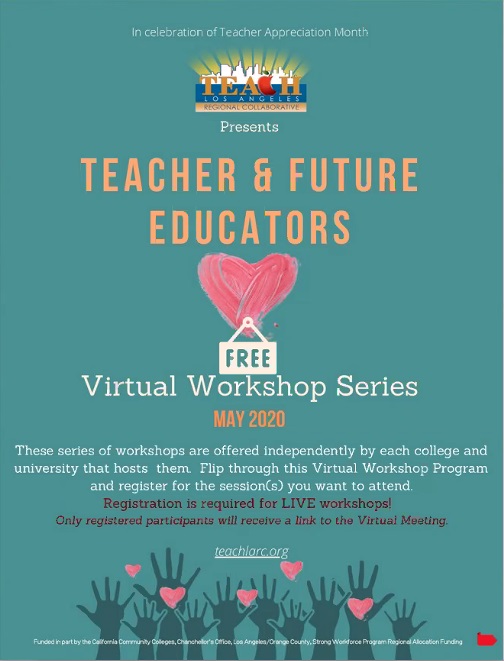 .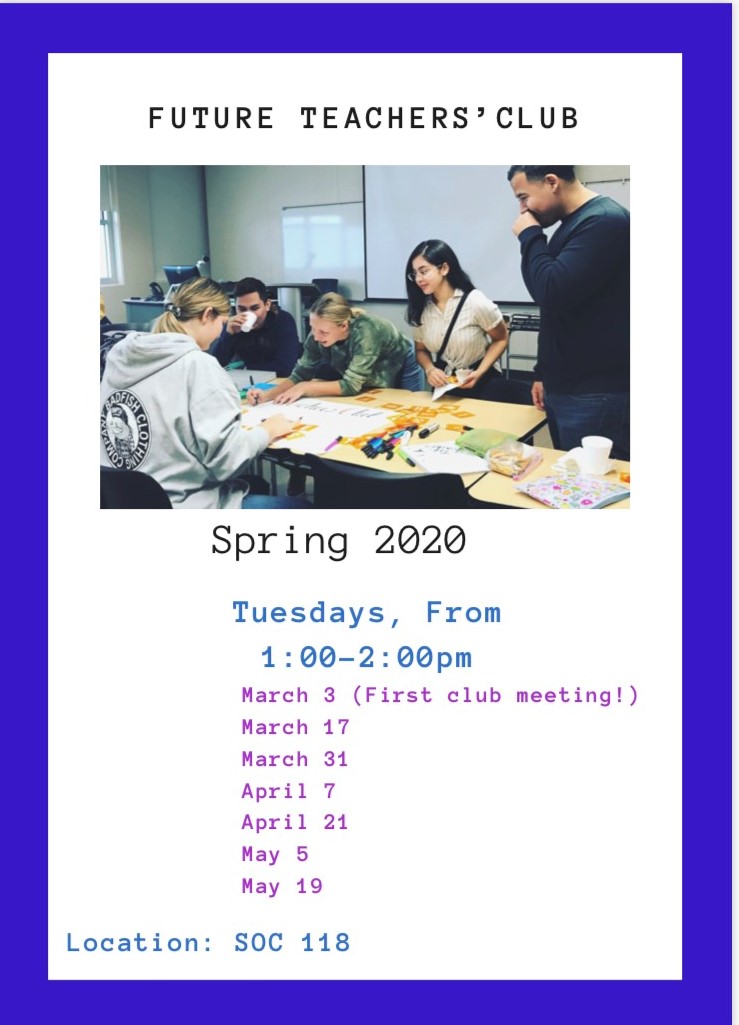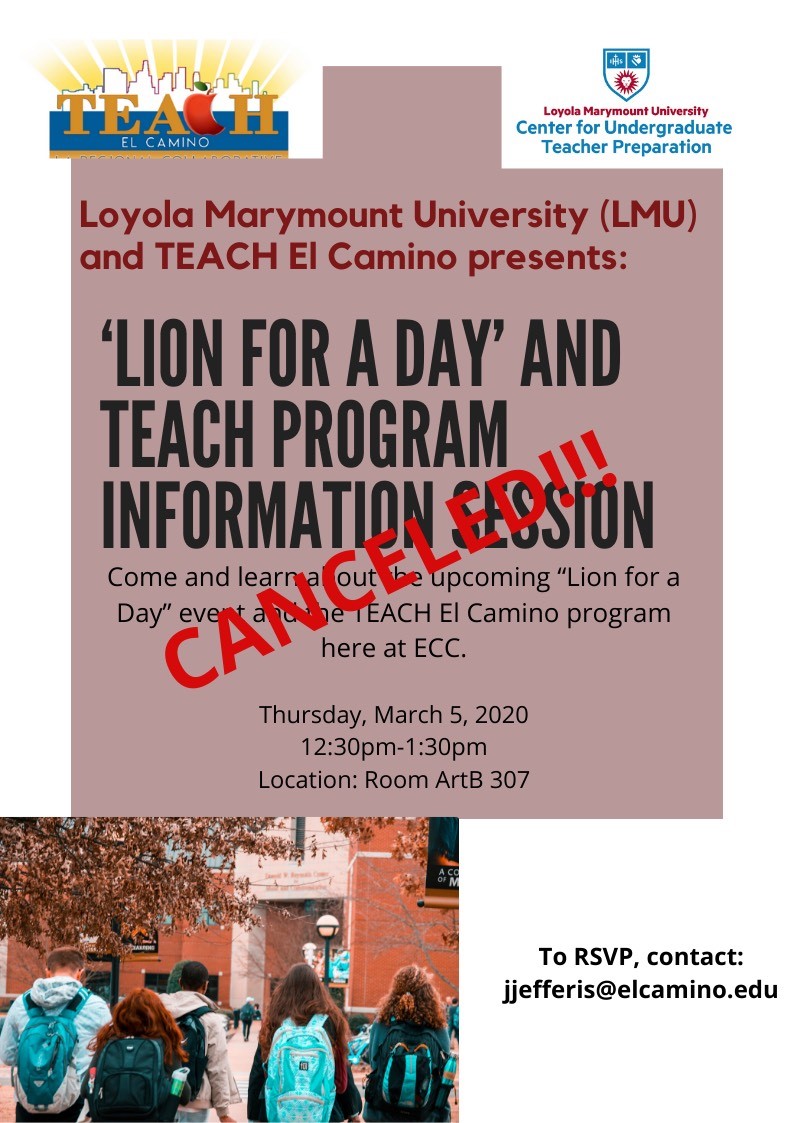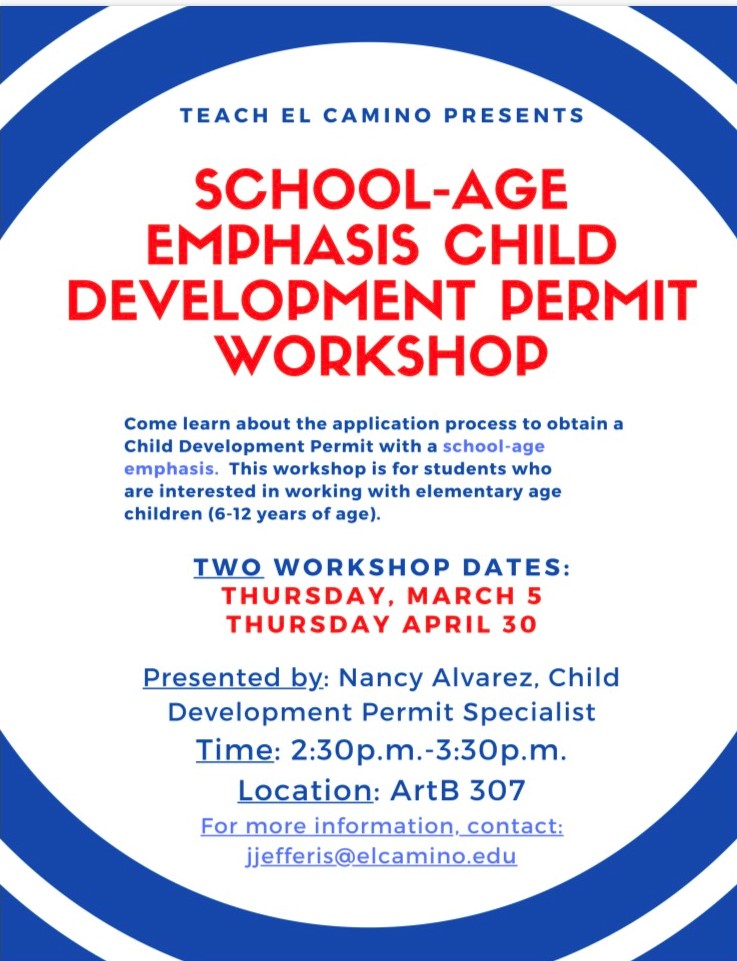 .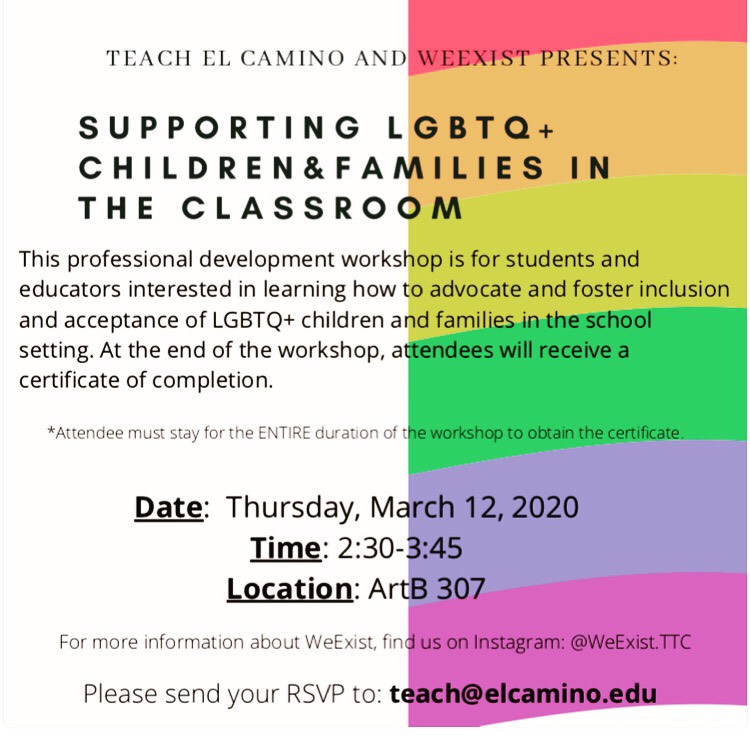 .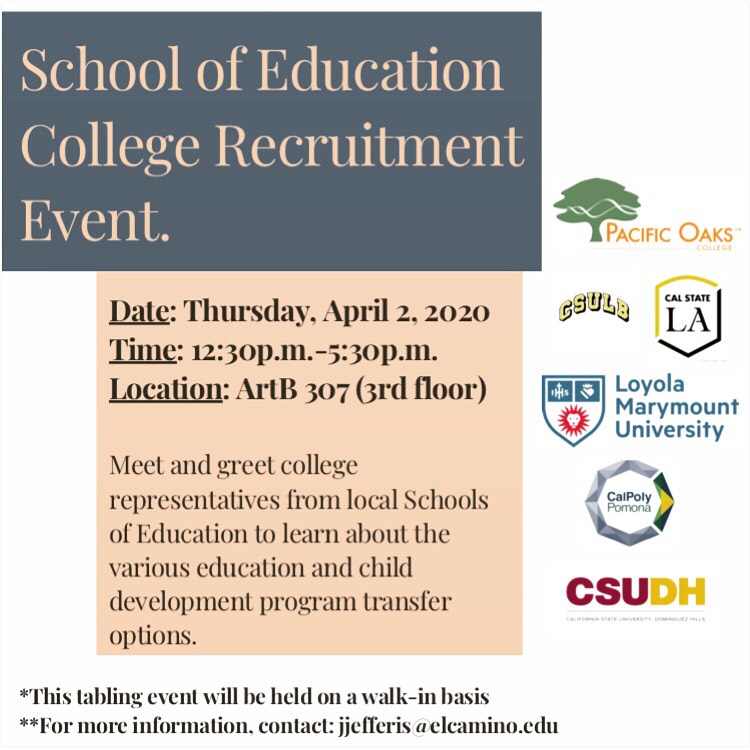 Thursday, December 5, 2:00-3:00 p.m. - Room SOCS 121
Tuesday, December 3, 1:00-2:00 p.m. - Room SOCS 123 Free Pizza (pdf)
Pie-Tastic Fundraiser (pdf) - December 3rd and 5th 2:00pm-4:00pm