Retail Management Certificate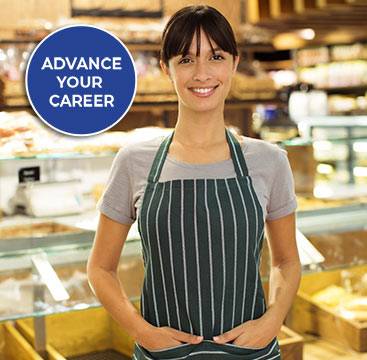 El Camino College's Retail Management Certificate (RMC) program prepares part-time or full-time retail workers for management positions in the industry. The WAFC-endorsed program requires eight business courses and is available completely online. Whether you have worked in the retail industry for 20 years or are just starting out, the interpersonal, communication, and management skills you gain in the program will help you advance in retail and other career paths.
---
Retail managers can earn between $50,000 and $100,000 annually, depending on experience.*

*Source: U.S. Bureau of Labor Statistics
---
To join the spring 2021 cohort class, email your name and student ID number to RMC@elcamino.edu.
These partner grocers may pay for you to earn the RMC.
Albertsons, Bristol Farms, Costco, Food 4 Less, Gelson's, Lazy Acres Natural Market, Northgate Market, Pavilions, Ralphs, Smart & Final, Sprouts, Stater Bros., Superior Grocers, Vons, Whole Foods.
Or, you may be eligible for reimbursement from the California Grocers Association (CGA).