High School Career Pathways
What is a K-14 Career Pathway?
K-14 Career Pathways help high school students to prepare for high demand, high wage careers and industries. High school students can earn early college credit for FREE by taking a sequence of dual enrollment classes that lead to a college certificate, associate degree and/or university transfer.
Early exposure to the industry and work readiness are an integral part of each K-14 career pathways. Work-based learning activities include job readiness digital badges, industry speakers, workplace site visits, regional industry events, and, where available, internships. If relevant, preparation for industry certifications, state permits, and industry exams are included.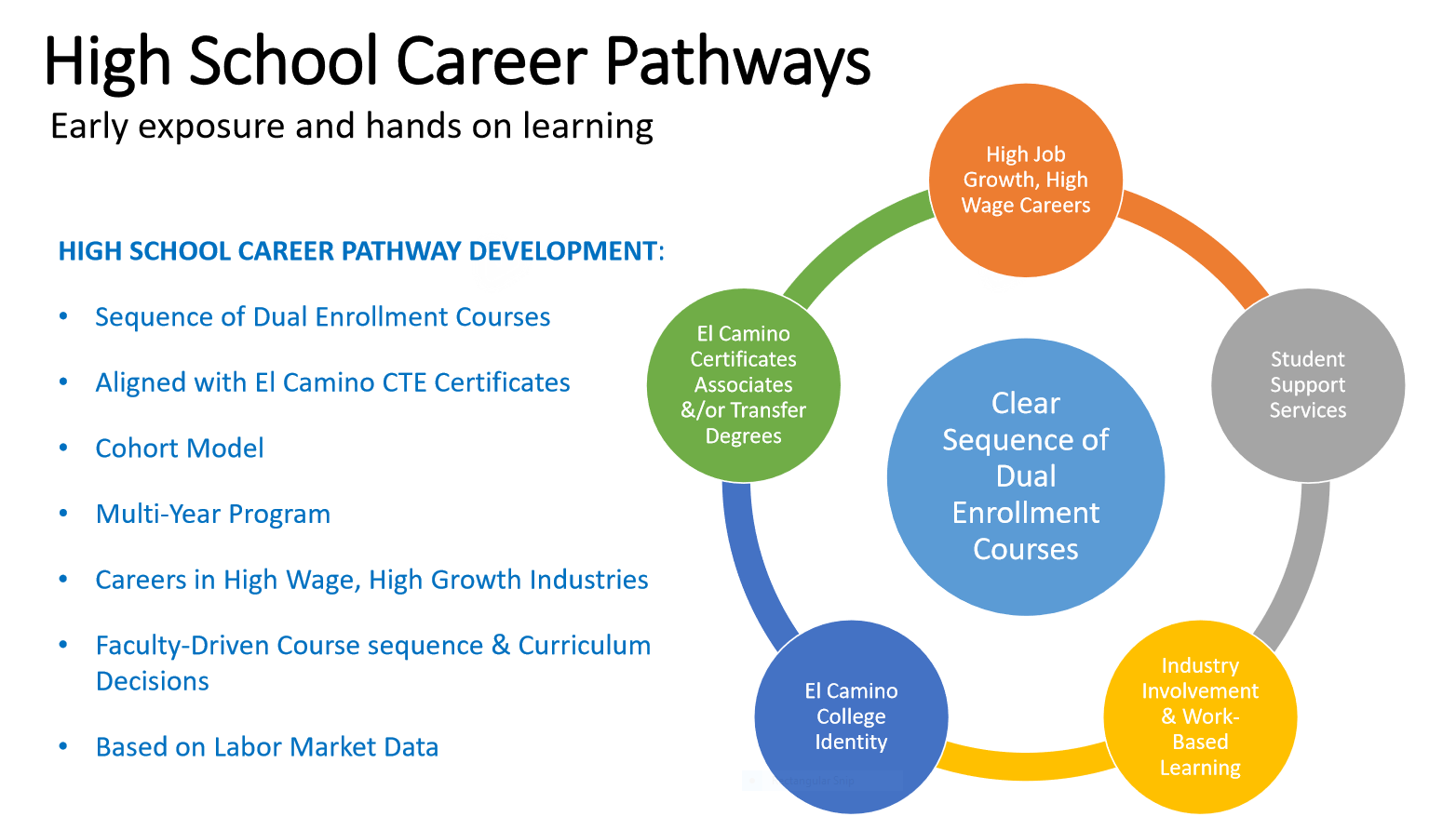 K-14 Career Pathways
Contact:

Dr. Coleen Maldonado, Ed.D

K-14 Career Pathways Coordinator

El Camino College

310-660-3593 ext. 7905