Warrior-Toro Computer Science Pathway
The Warrior-Toro CS Pathway is a cohort based program offered in partnership between El Camino College and California State University Dominguez Hills (CSUDH) that provides a structured and supported pathway for students to complete a computer science bachelor's degree in 4 years.
The rigorous program requires students to commit to year-round participation and maintaining a 3.0 GPA. El Camino College and CSUDH are the second to offer this pathway in the state following the successful cohort of CSUMB and Hartnell College in the Bay area and the first to offer it in Southern California.
PROGRAM GOALS:
Provide a clear guided pathway that guarantees graduation in four years

Create networking opportunities

Remove frequently encountered barriers when navigating college life

Connecting industry partners with our students for internships and jobs
BENEFITS:
Be part of a cohort-based learning community a

nd create a supportive and inclusive learning environment

Participate in exclusive enrichment and internship opportunities.

Receive up to $2,000 in

need based

scholarship funds

Reserved courses only for students in the cohort

Graduate in four years! No delays due to class availability or registration issues

Enjoy a meaningful career in an industry with high demand and high-paying jobs
STUDENT SUPPORT SERVICES:
Academic Support : To help stay on track and ensure students graduate in four years, students will be required to participate in weekly meetings with the Academic Coordinator. These meetings are designed to help students stay on track with classes and ensure they are succeeding in all aspects of college life.

Enrichment Activities: Students in this program participate in conferences, workshops, and internships that will connect them with industry partners earlier in their college career.

Cohort Activities : Learning doesn't just happen in the classroom. Students in the cohort will participate in extracurricular activities like field trips, distinguished speakers series, professional development workshops, and regular meetings.

Attend an information session to learn more. To RSVP Click HERE
Next information session is on March 31st 5:00 PM to 6:00 PM
Program Application is now open
The Priority Application Deadline is April 30th
Students visit Google Campus, Los Angeles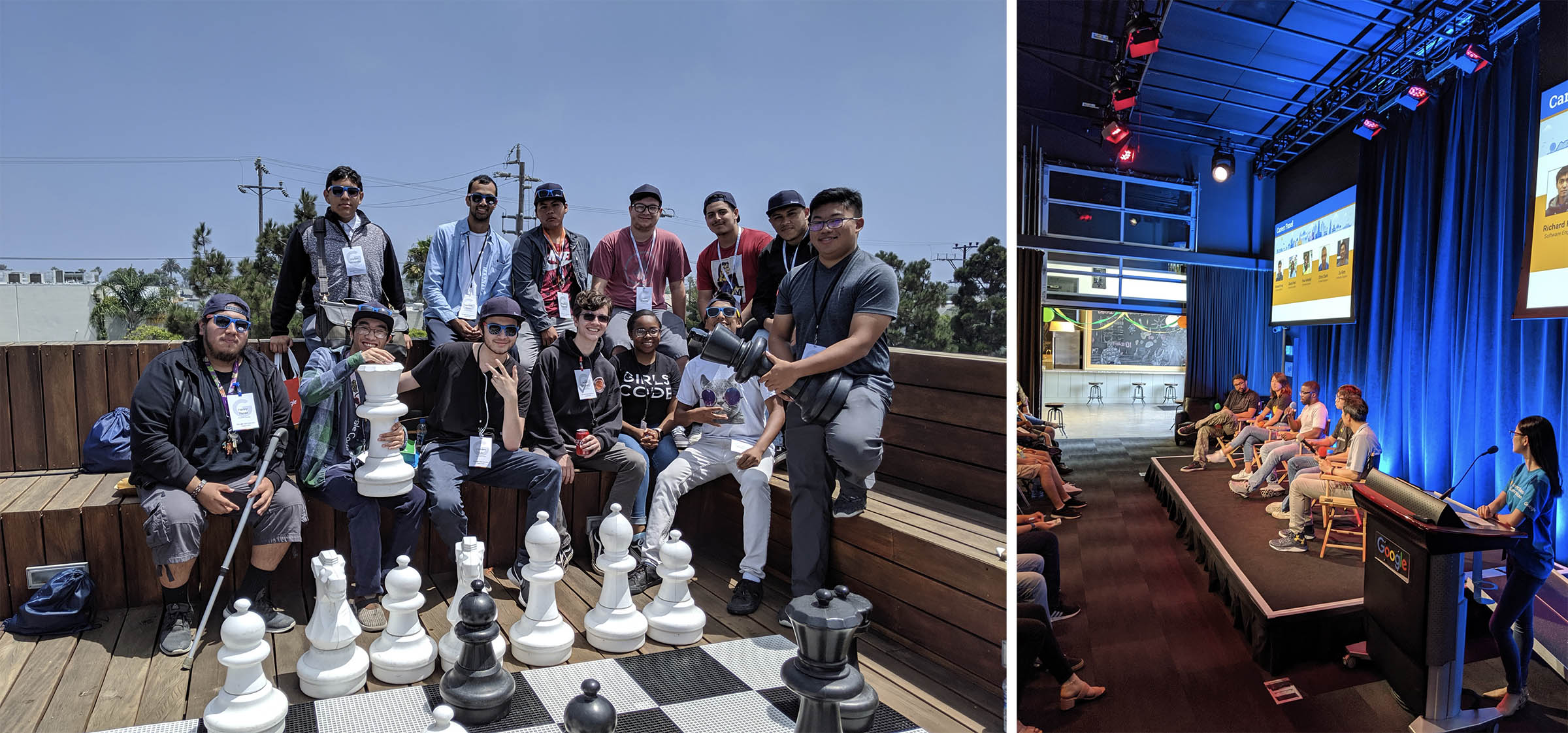 ELIGIBILITY REQUIREMENTS
Students must complete the enrollment process for El Camino College

Have a cumulative High School GPA of 3.0 or higher*

Have Algebra II, Geometry, and preferably




Pre-Calculus completed

Agree to follow the prescribed course pathway

and participate in all program activities