PICTURES FROM ASTRONOMY 12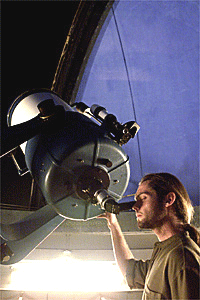 A 16 inch Schmidt-Cassegrain telescope is housed in El Camino's observatory located on the roof of the ITEC building.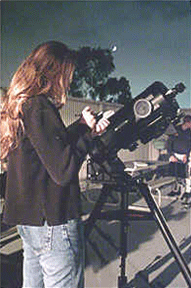 Observations made through the telescopes of various objects like star clusters, planets, and nebula are recorded and sketched.
Astronomy student celebrates her latest discovery.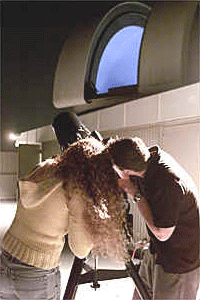 Students align telescope with the North Star before preparing to observe the moon.