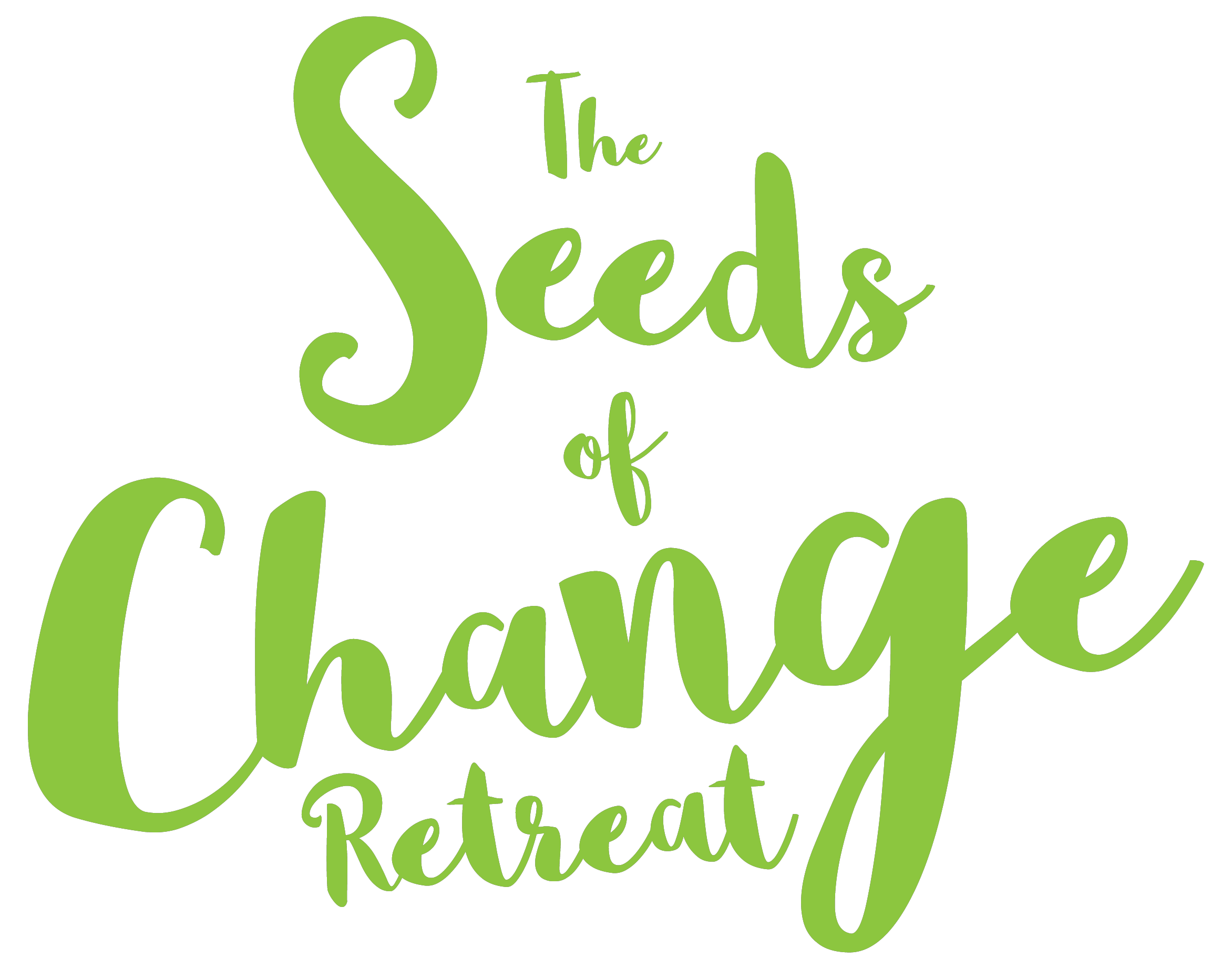 The Seeds of Change Retreat
August 18 - 19, 2016
Costa Mesa Marriot
500 Anton Blvd.
Costa Mesa, CA 92626
Welcome to the El Camino College Seeds of Change Retreat hosted by the Student Equity Program, the Student Success and Support Program, and the Basic Skills Initiative. This retreat is designed to bring together faculty, staff, and administrators to discuss ways of streamlining related SEP, SSSP, and BSI activities. We aim to incorporate a more cohesive plan that aligns with the goals of the programs as well as El Camino College's Master Plan.
Student Equity Program (SEP)
The Student Equity Plan is part of an ongoing institutional effort underway at El Camino College to improve proportional student academic outcomes and to more carefully and formally assess and evaluate student equity planning. El Camino College recognizes that equity planning and assessment, as well as expansion of its data collection to further examine the academic needs of diverse student populations, is critical to the achievement of student equity and academic excellence for all in our educational programs.
Student Success and Support Program (SSSP)
The Student Success and Support Program provides comprehensive services to entering students that have proven to increase retention and provide the foundation necessary for success in college. Services include: orientation, assessment and placement, counseling and educational planning, and follow-up for at-risk students.
Basic Skills Initiative (BSI)
The Basic Skills Initiative has served to heighten awareness of the importance of basic skills to El Camino's mission as a community college; the goal of those involved with implementing the initiative on this campus has been to transform the El Camino College culture to a sustainable model that incorporates best practices for success of basic skills students throughout the college.
Guest Speaker
Sara Lundquist, Ph.D.
An employee of Santa Ana College for 38 years, Dr. Lundquist currently serves as Vice President of Student Services at the college, a post she has held for approximately 25 years. Her primary responsibility in this position is to serve as the institution's chief student services officer in relation to budgeting, planning, implementation and accountability for all student services programs housed at or affiliated with the college. She facilitates the Santa Ana Partnership, a K12 and higher education collaborative with local community and civic leaders, parents, and business representatives. The Partnership is dedicated to the advancement of learning and to improving the equality of outcomes at all levels in our public education system, with a focus on improving access to higher education and completion of college for students that have traditionally been less well served by our educational institutions.
In 2011, Dr. Lundquist was appointed by President Obama to the White House Commission on Educational Excellence for Hispanics, where she serves as a member of the Higher Education Subcommittee. Her group has commissioned research from a prominent group of scholars on financing higher education for Latinos, the impact of developmental education on the Latino student pipeline, and empowering Latino families to raise college completion.
Dr. Sara Lundquist received her undergraduate education at Vassar College and the University of Pennsylvania and her Ph.D. from Claremont Graduate University.
Retreat Participants
Vonetta Augustine




Nikki Barber




Mary Beth Barrios




Stephanie Bennett




Debra Breckheimer




David Brown




Linda Clowers




Monica Delgado




Rocio Diaz




Robin Dreizler




Alexis Estwick

Angie Funes




John Ross Gatlin




Irene Graff


Edith Gutierrez


Edith Gutierrez


Christopher Hurd


Chris Jeffries




Beth Katz




Ken Key




Lars Kjeseth




Sheryl Kunisaki

Scott Kushigemachi


Ann Libadisos




Art Martinez




Lisa Mednick




Brian Mims




Dora Miranda


Eduardo Morales
Marci Myers


Jeanie Nishime


Atheneus Ocampo


Nayeli Oliva

Julieta Ortiz
Dipte Patel


Janice Pon-Ishikawa




Blanco Prado




Idania Reyes




Stephanie Rodriguez




Jean Shankweiler




Jacquelyn Sims




Jennifer Tran




Xiao Ying Wang




Robert Williams
Retreat Organizers
Mary Beth Barrios


John Ross Gatlin

Scott Kushigemachi


Idania Reyes
Retreat Committee
Vonetta Augustine
Monica Delgado


Ann Libadisos




Art Martinez

Julieta Ortiz
Jennifer Tran
Connie Zandate
Program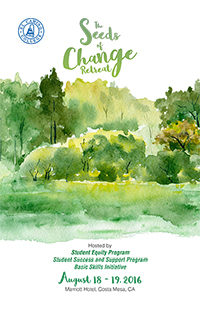 seeds-change-retreat-program
File Format: .pdf
(8.3mb)

Pictures