South Bay Promise Overview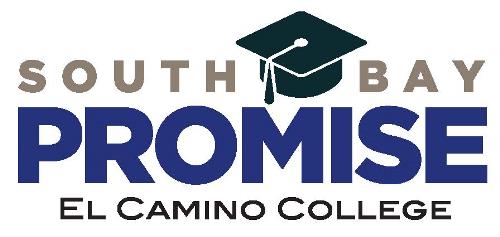 Free enrollment fees to empower successful futures for South Bay students.
In answer to the call for college access and affordability, and to create a college-going culture in the South Bay community, El Camino College has created the South Bay Promise program. The rigorous academic programs at El Camino College are building tomorrow's workforce and preparing ECC students for these careers. Strong community college programs can ensure that a state has the skilled workers trained for the jobs of the future, including job openings in manufacturing that can't be filled due to the skills gap.

With the introduction of the South Bay Promise, an opportunity exists to break these barriers and make a postsecondary education available to all high school students in the South Bay. By creating accessible and affordable higher education, the South Bay
Promise will contribute to economic grown in the South Bay, which benefits local businesses, and creates a sense of community pride. The overall goal of the South Bay Promise program is to attract high school students to community college, therefore, creating a more educated and sustainable local workforce.
Opening the door financially to a college education is a great start, but more must be done. To help ensure students' success, programs are in place to provide strong connections to El Camino College for South Bay Promise students. To this end, students entering El Camino College through the South Bay Promise will receive the following benefits:

Priority early registration
Educational planning
Guaranteed placement in required English and math classes the first year
Additional academic counseling services
An array of services to choose from
Guidance and assistance through follow up activities for continuous support
An active, engaging, and dynamic setting for students to grow their knowledge and skills