Scholarship Opportunities
ECC Honors Transfer Program Scholarships
Several scholarships are awarded every year to honors transfer program students. Students can apply for these and all other ECC scholarships through their MyECC account. To be considered for the HTP scholarships, students must select HTP in the online application. All scholarship applicants will identify a faculty member for an online recommendation, however the scholarship office advises that the faculty member upload a typed letter of recommendation.
Eligibility Requirements:
GPA: 3.1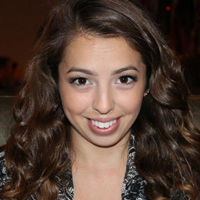 The honors program instills important values such as organization and self-discipline, which supported my success as a STEM major before transferring to UCLA.
-Natalie Stumph
Major: Open
Citizenship Status: All
Financial Need: None
Deadline: By the end of the fall semester.
During the fall semester, honors students should be applying for local and national scholarships. This is particularly true if you have a financial need or personal hardship. An example of a national scholarship is Jack Kent Cook Scholarship.
If you would like more information on scholarships, visit the ECC scholarship office