Pride Week Panels
Check out our upcoming and prerecorded panels below.
Surviving & Thriving Dialogue
Tuesday, June 2, 2020 from 2:00-3:30PM via Zoom
In this virtual event (hosted on Zoom), we will discuss the impact of COVID-19 on mental health in the LGBTQIA+ community and share stories of resilience through these unprecedented times. The panel for the dialogue is recorded below.
People of the Asterisk
Trans*gender and Gender Non-Conforming people answer questions about what it's like to be trans*
Friends and Families
A panel featuring allies discussing their experiences and providing support.
LGBTQIA+ Mental Health Awareness
A presentation with Dr. Sherri Nielsen on Mental Health Awareness in the LGBTQIA+ community.
ECC Pride Week 2020: A Conversation with Dr. Nielsen
A conversation between Dr. Nielsen, Tory Russo (English Instructor), and Grace Reynolds (ECC Student and GSA member) regarding Mental Health Awareness in the LGBTQIA+ community.
---
Check out the El Camino Pride Week 2020 Schedule of Events below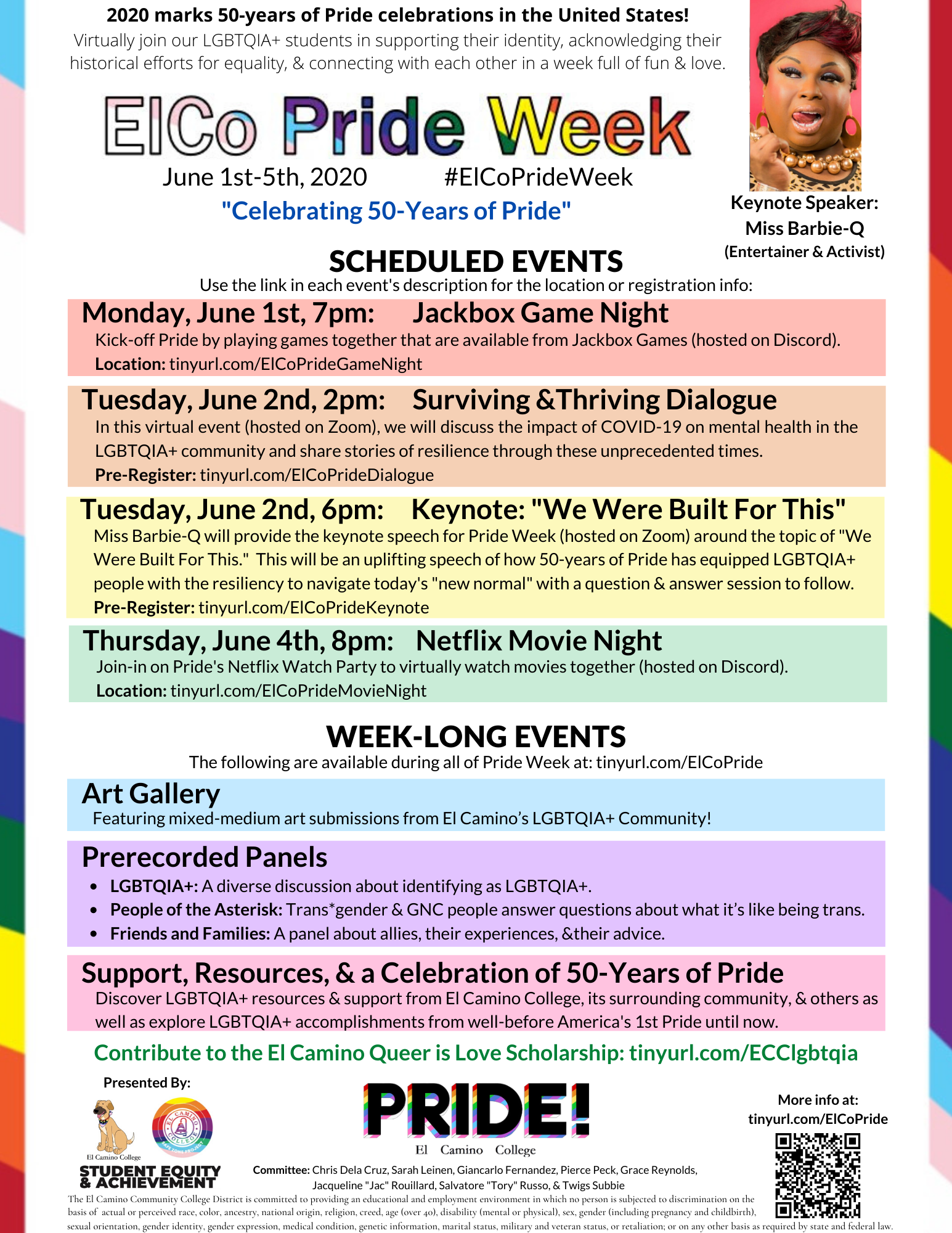 ChecC