Welcome to the Career Center!
COVID-19 Update: The El Camino College campus is currently closed to students and visitors. Career Counseling Services are now available in a virtual environment. Please use this link to "Make a Career Appointment". We have limited access to phone lines. If you need to contact the Career Counseling Department and are unable to utilize the virtual resources, you can send an email to: careercenter@elcamino.edu. For the most up to date information regarding COVID-19 at El Camino College, please visit: www.elcamino.edu/covid-19. For resources on navigating the job search and career exploration during COVID-19, please visit our COVID-19 Career Resources webpage.
Career Center Services

Welcome to the El Camino College Career Center! We are here to support you in various career needs including:
Assist in decision making when you are feeling stuck or still exploring majors and careers

Reviewing resumes by (focusing on your transferable skills) to increase opportunity toward current and future employment

Prepare you in interview strategies (through mock interviews) to make the best (first) impression

(Discuss) other career related (topics) and issues including job sustainability, salary negotiation , and career advancement opportunities
Upcoming Workshops
See flyer and click on a date below to register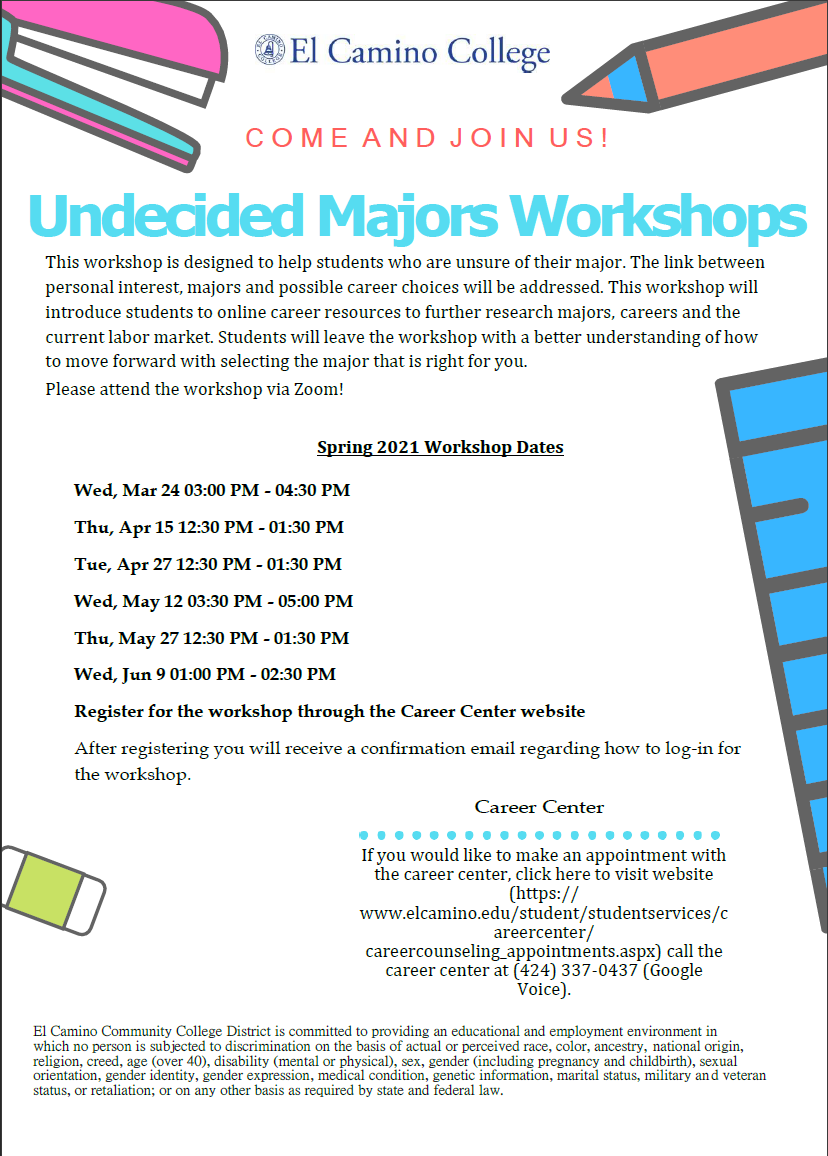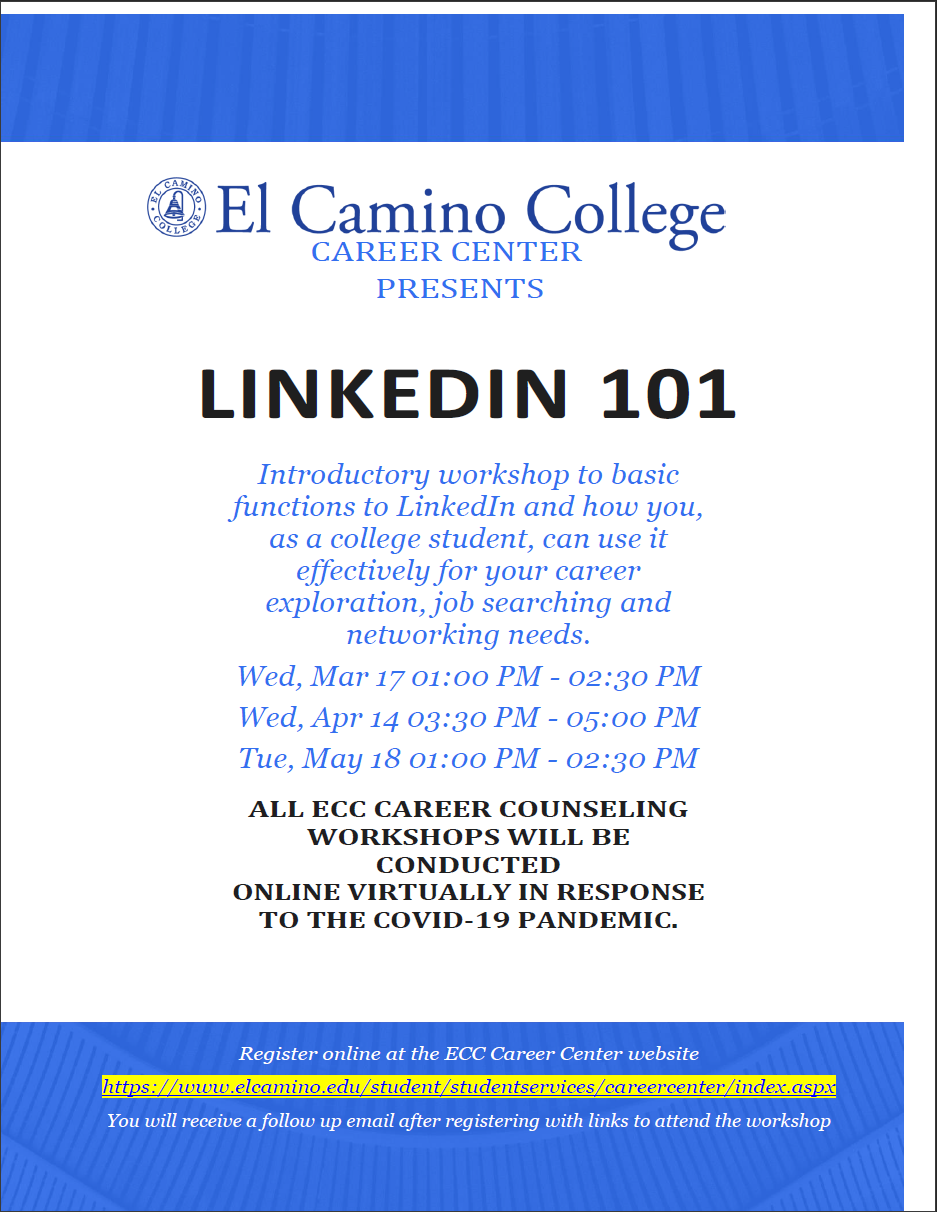 Undecided Majors Workshop
Introductory workshop on learning how to decide on a major and review of Career Center Resources
Wed, May 12 03:30 PM - 05:00 PM
Thu, May 27 12:30 PM - 01:30 PM
Wed, Jun 9 01:00 PM - 02:30 PM
LinkedIn 101 Workshop
Introductory workshop to basic functions to LinkedIn and how you, as a college student, can use it effectively for your career exploration, job searching and networking needs.
Tue, May 18 01:00 PM - 02:30 PM
Upcoming External Career-Related Events and Organizations
Languages, Composition, and Journalism Meta-major Live Events: Spring 2021
You can join all of these events over Zoom at Register:
https://elcamino-edu.zoom.us/meeting/register/tJErc-2hqTsuE9Bjkbra3g58x3qyCj9QWarxMeeting
ID: 956 4497 0494
Have any questions? Email Christopher Page: cpage@elcamino.edu
At this time, the El Camino College campus is closed to students and visitors. Please utilize our virtual Career Center services.
Phone #: 424-337-0437 (Google Voice)
Location: Virtual Services