WELCOME TO COUNSELING AND STUDENT SUCCESS


The Admissions office is now accepting petitions for Spring 2020 graduation. Counselors are available to assist with grad checks for AA/AS petitions, and AA-T/AS-T petitions.
See the flyer below for the next available grad check times for both ECC transcripts only
AND multiple college transcript checks.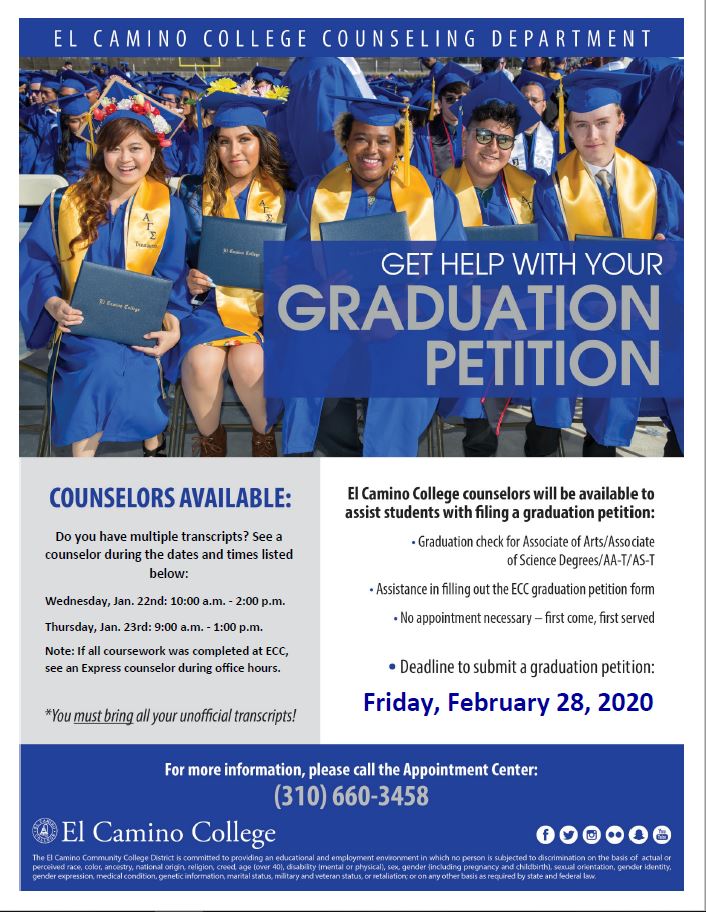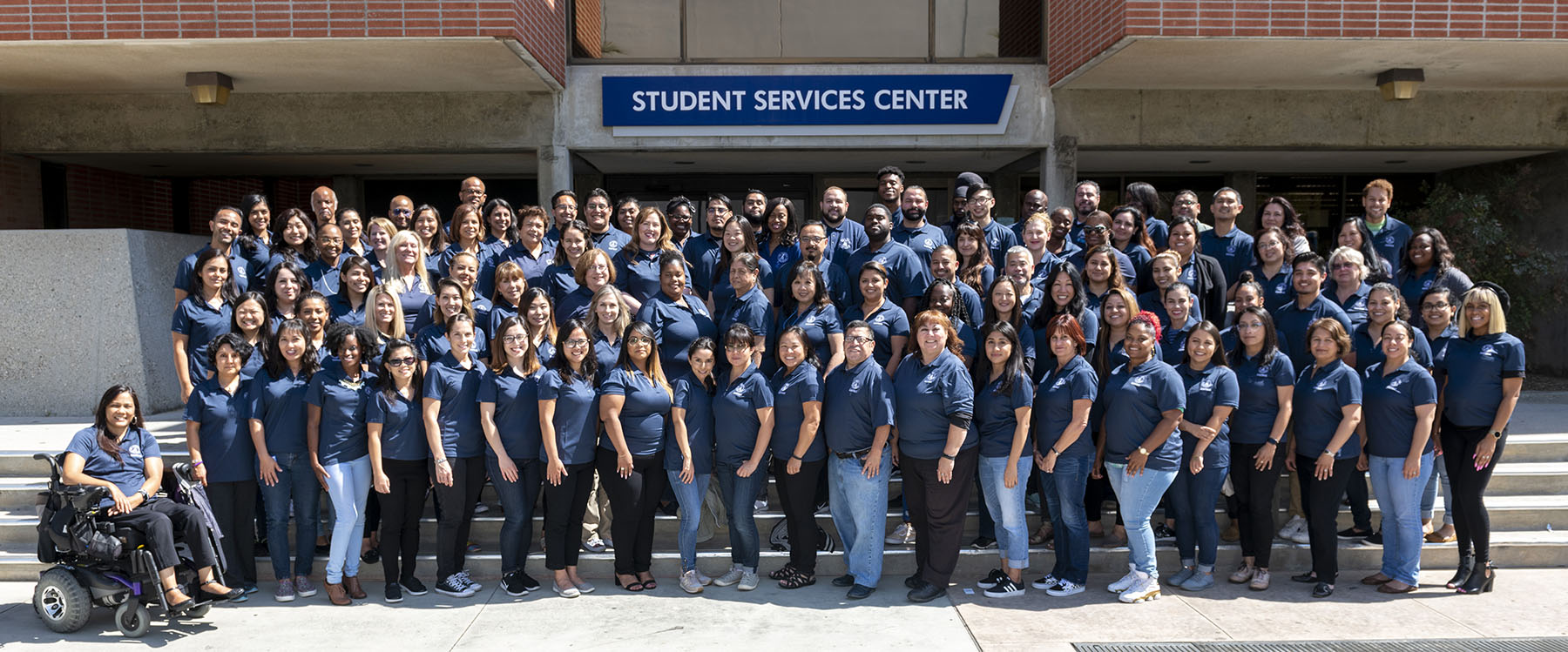 The Counseling and Student Success faculty and staff look forward to serving you.
Counselors are available to assist you in choosing a major that will lead to your successful transfer or developing a skill and ultimately a satisfying career and lifestyle. Counselors focus on academic counseling, but understand that your education is uniquely tied to your personal responsibilities and know that the two need to be in harmony for you to realize your dreams.
Counselors will help you develop an education plan. Counselors and other staff members are responsible for providing in-person and online orientations and offering career planning and transfer workshops.
Your success is our mission! We urge you to take advantage of our services.
Best Wishes,
Dr. Dipte Patel
Dean, Counseling and Student Success
DIVISION OFFICE CONTACT INFORMATION

Dr. Dipte Patel, Dean
Email: dpatel@elcamino.edu
Kathy Cottle
Administrative Assistant to the Dean
Email: kcottle@elcamino.edu
Jetta Franklin
Secretary, Counseling and Student Success
Email: jfranklin@elcamino.edu


Mission Statement
The Counseling and Student Success mission is to collaborate with the campus community to create a learning environment that fosters a sense of community, compassion, self-awareness – one that serves diverse students and promotes equitable educational outcomes and student success.