EOPS
EOPS is Accepting Applications for Spring 2021!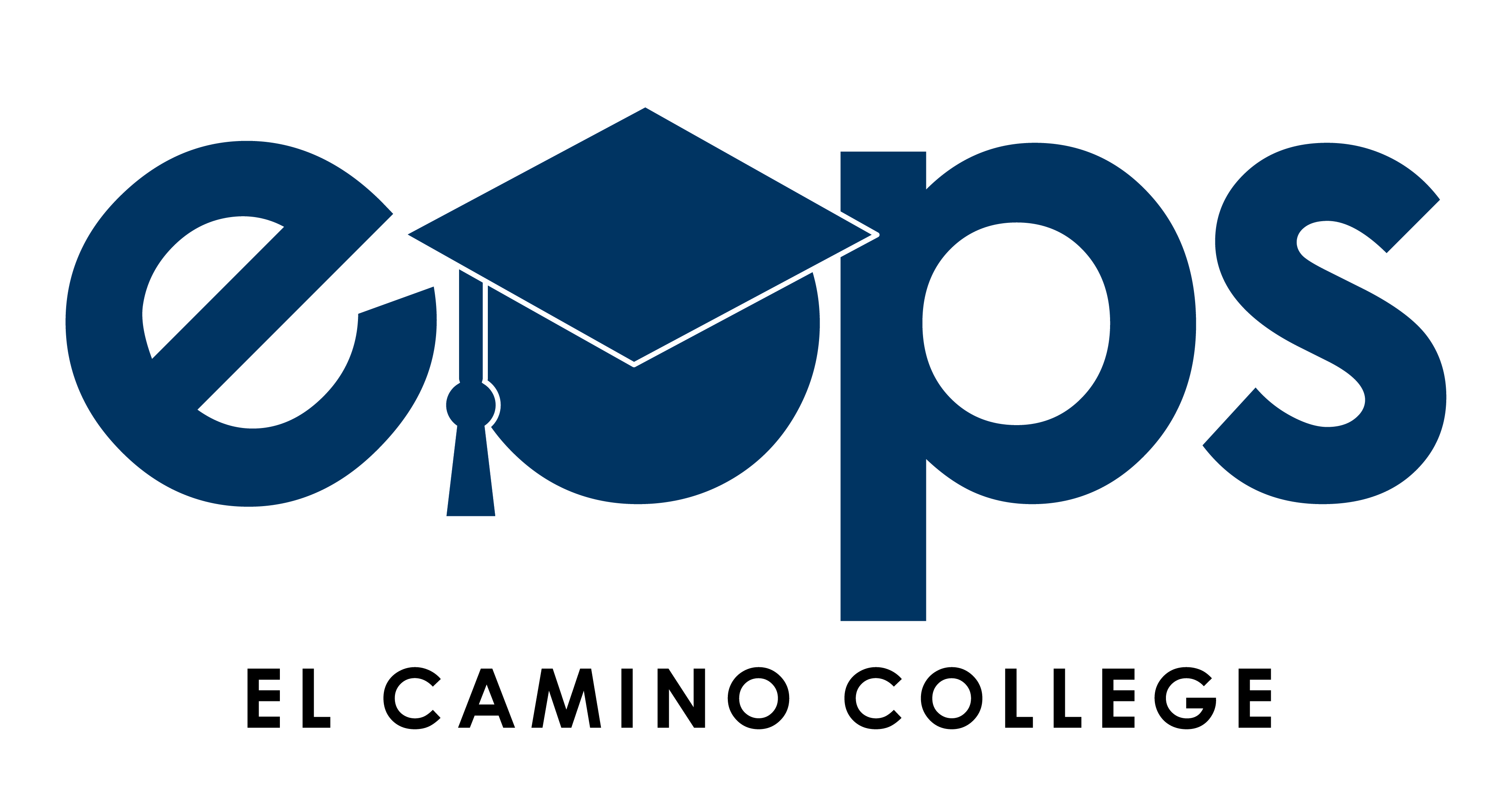 Our offices will be closed during the winter break from December 24-January 1st. We will reopen virtually when winter begins on Monday, January 4th.
The EOPS windows in the Student Services Building will be CLOSED until further notice. If you need to book an appointment with a counselor or advisor, if you have a quick question, or need to speak with someone, chat with one of our front desk agents! Connect with someone who is "online" by clicking the yellow arrow icon.
From December 14 - February 12, we will not have any apppointments available. We will be offering drop-in counseling/advising. Connect with a front desk agent to get added to our virtual waiting list. If you are having technical difficulties, you can email jpino@elcamino.edu.
Appointment requests will not be processed during this time.
Tip:
Please be sure to use Google Chrome browser to access virtual services. A laptop or desktop is strongly encouraged in order to access virtual services.
---
Mission Statement
Extended Opportunity Programs & Services (EOPS) at El Camino College is dedicated to the delivery of a comprehensive program that encourages the enrollment, retention, and transfer of students who are challenged by language, social, economic, and educational disadvantages.
EOPS is designed for the purpose of enhancing the success of students in meeting their educational goals and objectives. As a comprehensive program, EOPS is driven by a philosophy of providing services that are "over, above and in addition to" services available to all students. EOPS strives for innovative and creative ways to enhance and encourage students' academic success and excellence, while fostering the student's personal growth and development.
---
Program Legacy
EOPS was established in 1969, amidst the struggle for civil rights and racial equality. Students and community activists held demonstrations to protest the under-representation of minorities and low-income students in higher education. In response to the social and political pressure, the state of California passed Senate Bill 164 and amended the Title 5 regulations, to authorize community colleges to develop the EOPS program for the purpose of supporting economically and educationally disadvantaged students in the community college system.
Since then, EOPS has been operating under the philosophy that everyone has the potential to learn. Necessary support and retention activities were developed to include intensive counseling, assistance in applying for financial aid, peer mentorship, tutoring, summer enrichment and retention programs, book services, and special orientations.