Financial Aid Office
The El Camino College Financial Aid Office helps students and their families identify ways to pay for college. Financial assistance can help cover fees, books, supplies and transportation. There are several types of financial aid, including scholarships, grants, work study and loans. Please review all the services available to you – we're here to help!
Classes for Fall, Winter & Spring will be online while the campus is closed. Student Services are available online to provide support. For more details, contact your instructors and programs for additional information or visit our website at: www.elcamino.edu/covid-19
El Camino College received funds under the Coronavirus Aid, Relief and Economic Security (CARES) Act to provide emergency grants to students for expenses related to the disruption of campus operations due to COVID-19. These expenses included food, housing, course materials, technology, health care and child care.
In spring 2020 we used financial aid data to determine grant eligibility and distribute funds to thousands of students. For the fall 2020 semester we will provide an application to distribute additional funds and meet your emergency financial needs. To apply please click the link below:
ECC COVID-19 EMERGENCY ASSISTANCE
We are here to help!
Jump into the Virtual Information Desk



to get your questions answered.
Click the box below for help via zoom
Monday - Thursday from 8:00 - 7:00 PM and Friday from 8:00 - 4:30 PM

Virtual Information Desk
The ECC Financial Aid Office in the Student Services Building is currently closed due to COVID-19. If you have a quick question or if you need to speak with an advisor/assistant, please click on the blue "Virtual Information Desk" above.
Remember to protect your personal information, have your El Camino College student id or any government issued photo id ready when working with the financial aid office. Without a photo id, we can only answer general financial aid questions.
Need additional help or have a challenging situation.
Click the link below to schedule an appointment on Cranium Cafe
Appointment dates and times may vary
Schedule an Appointment on Cranium Cafe
Meet with a Financial Aid Advisor for direct assistance with FAFSA Applications, Federal Work Study, Satisfactory Academic Progress or Requesting a Refund.
Have a quick question.
Click the chatbot in the lower right-hand corner and ask to speak to a person.
We have staff in Live Chat that can answer simple questions or redirect you to resources online.

2021-22

FAFSA

&

California Dream Act Application

available now. Apply now and don't delay! Funds are limited so apply early and be ready for the 2021-22 academic year.
Online FAFSA/Dream Act workshops are now available, please click the flyer below for additional information.


The 2020-21 Satisfactory Academic Progress (SAP) and Loss of California College Promise Grant (CCPG) Appeal deadline for fall is Friday, November 13, 2020. Please click this link to access the appeal form and submit online: 2020-21 SAP & Loss of CCPG Appeal Form
Remember the following when submitting a SAP & CCPG Appeal:
Answer all the questions on the appeal
If you do not know the exact reason you are submitting an Appeal Form you can check your SAP status on the Financial Aid Self Service Portal
Attach documentation for each semester you're not meeting SAP (2.0 GPA & 67% completion rate)
Attach your current counselor approved comprehensive educational plan or Lock-in-List (Maximum Time Frame Appeals Only)
For questions regarding the Appeal Process please visit our webpage at: SAP & Loss of CCPG Appeal
Have Financial Aid questions related to emergency funds, SAP Appeals, submitting documents or basic needs? Click the link below for more information: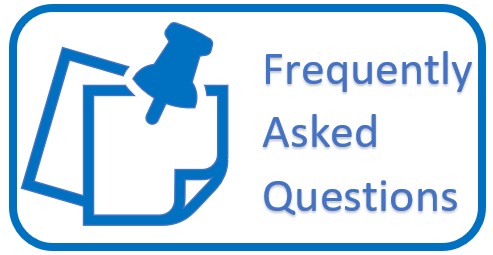 ---
View El Camino College's contract and disclosures with BankMobile, a Division of Customer Bank.