Financial Aid Office
The El Camino College Financial Aid Office helps students and their families identify ways to pay for college. Financial assistance can help cover fees, books, supplies and transportation. There are several types of financial aid, including scholarships, grants, work study and loans. Please review all the services available to you – we're here to help!
Classes are available online while the campus is closed. Student Services are also available online to provide support. For more details, contact your instructors and programs for additional information or visit our ECC COVID-19 website.
---
El Camino College received funds under the Coronavirus Aid, Relief and Economic Security (CARES) Act to provide emergency grants to students for expenses related to the disruption of campus operations due to the pandemic. These expenses include food, housing, course materials, technology, health care and child care.

Note: Supporting Documentation is required for all requests with the exception of Food. Examples of documentation to support your claim include: rental statements, past due/eviction notice, invoices, receipts or statements on business letterhead. Child Care must be provided by a licensed facility not a relative. If you cannot provide documentation for a category, please attach a separate document explaining why. We will only consider requests for categories that are supported by documentation or a written explanation.
To apply please click the link below:
CARES Act Eligibility Requirements:
Must be currently enrolled
Must have a FAFSA application on file and completed the ECC Financial Aid verification process, when selected
All other resources, including Student Financial Aid must have been considered and are insufficient, unavailable, or not available in a timely manner
CARES Act funds are limited to citizens and eligible non-citizens
Starting now, Income eligible households who need financial assistance for unpaid rent and utilities will be able to apply for help through the CA COVID-19 Rent Relief program. If you have experienced a financial hardship due to COVID-19, have past due rent or utilities, and have a household income that is not more than 80% of the area median income, you may be eligible to receive help to pay past due or future rent and utilities from the state of California. Landlords and renters can verify eligibility immediately by visiting HousingIsKey.com, or by calling 833-430-2122, and if eligible, apply.
We are here to help!
Jump into the Financial Aid Help Desk
to get your questions answered.
Click the box below for help via zoom
Financial Aid representatives are available

Monday - Thursday from 8:00 AM - 7:00 PM
Friday from 9:00 AM - 1:00 PM


The ECC Financial Aid Office in the Student Services Building is currently closed due to COVID-19. If you have a quick question or if you need to speak with an advisor/assistant, please click on the blue "Financial Aid Help Desk" above.
Remember to protect your personal information, have your El Camino College student id or any government issued photo id ready when working with the financial aid office. Without a photo id, we can only answer general financial aid questions.
We recommend that you use a laptop or computer for Zoom. This will allow you to easily use the screenshare feature and view documents with Financial Aid staff online.
Need additional help or have a challenging situation

Schedule an appointment on Cranium Cafe using the link below
Appointment dates and times may vary
Meet with a Financial Aid Advisor for direct assistance with FAFSA / CADA Applications, Federal Work Study, Satisfactory Academic Progress or general assistance with Financial Aid.
Have a quick question.
Click the chatbot in the lower right-hand corner and ask to speak to a person.
We have staff in Live Chat that can answer simple questions or redirect you to resources online.
2021-22

FAFSA

&

California Dream Act Application

available now. Apply now and don't delay! Funds are limited so apply now and be ready for the 2021-22 academic year.
If you are applying for the Spring 2021 semester you should apply for the 2020-21 award year. The 2021-22 application covers Fall 2021, Winter 2022, Spring 2022 & Summer 2022.
Online FAFSA/Dream Act workshops are now available, please click the flyer below for additional information.

The 2020-21 Satisfactory Academic Progress (SAP) and Loss of California College Promise Grant (CCPG) Appeal deadline for spring is Friday, May 21, 2021. Please click this link to access the appeal form and submit online:
2020-21 SAP & Loss of CCPG Appeal Form
If you need help with the appeal process please speak to an academic counselor for guidance and support. Remember the following when submitting a SAP & Loss of CCPG Appeal:
Answer all the questions on the appeal
If you do not know the exact reason you are submitting an Appeal Form you can check your SAP status on the Financial Aid Self Service Portal
Attach documentation for each semester you're not meeting SAP (2.0 GPA & 67% completion rate)
Attach your current counselor approved comprehensive educational plan or Lock-in-List (Maximum Time Frame Appeals Only)
Appeal decisions may take between four to six weeks depending on the number of applications received, please apply early
If you need a LIL Appointment for a Maximum Time Frame Appeal, follow this link: Lock-in-List Appointment Request
For questions regarding the Appeal Process: SAP & Loss of CCPG Appeal
Have Financial Aid questions related to emergency funds, SAP Appeals, submitting documents or basic needs? Click the link below for more information: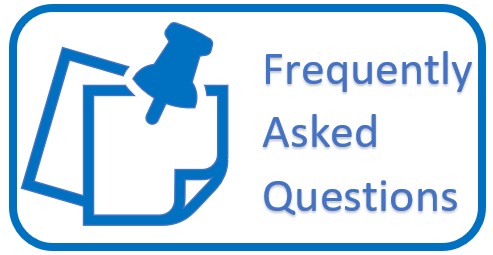 ---

---
View El Camino College's contract and disclosures with BankMobile, a Division of Customer Bank.