How am I paid?
El Camino College has entered into a contract with BankMobile to disburse your financial aid!
Effective Fall 2019, all financial aid funds will be disbursed via BankMobile.
For more information about BankMobile, visit https://bankmobiledisbursements.com/refundchoices/.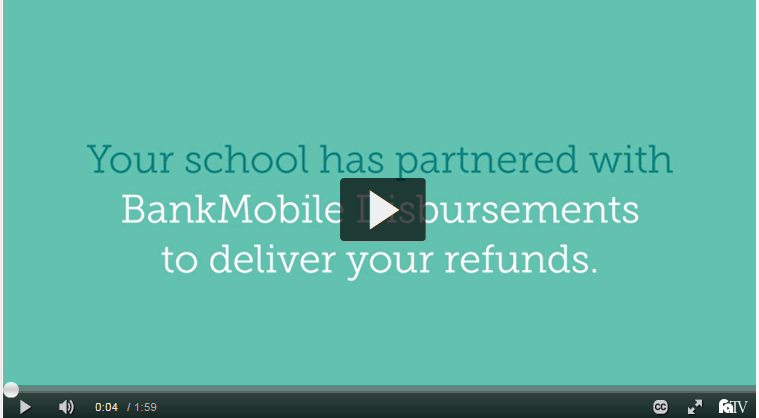 Look for the green envelope from BankMobile!
Check your mail for the bright green envelope.
Locate your Personal Code found inside the envelope to select your refund preference.
You will also receive a Personal Code by email which will be sent to the email address on record with the school.
HINT: Your personal code will look like: ABCD-1234-5678
Students should select a refund preference at RefundSelection.com
When it comes to managing your money and receiving Financial Aid refunds (also known as a disbursement), you deserve choices! So, take a few minutes and review your choices and learn more.
Choices designed with "YOU" in mind!
When it comes to deciding how to get your money, just choose the option that best fits you.
Deposit to An Existing Account

Money is transferred to an existing account the same business day BankMobile receives the funds from your school. Typically, it takes 1-2 business days for the receiving bank to credit the money to your account
Deposit to a BankMobile Vibe Checking Account

If you open a BankMobile Vibe checking account (upon identity verification), money is deposited the same business day BankMobile receives funds from your school.
A guide to services and fees for the BankMobile Vibe Account can be found at BankMobile Vibe Account Fee Schedule.
Get started at http://bankmobilevibe.com.
For frequently asked questions regarding BankMobile you can visit the EasyHelp Support webpage.
Select your refund preference today!