---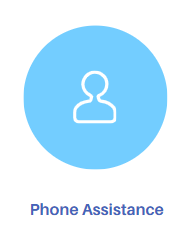 ---
El Camino College has two types of probation: Academic Probation and Progress Probation. The purpose of probation is to encourage a student having academic difficulties seek appropriate guidance and support in formulating and achieving goals.
The Student Success Program (SSP) was created to assist students who may be facing academic difficulties. The Student Success Program offers counseling and advising, in addition to a variety of enhancement workshops, and can also connect you with additional support services to help you be successful in college.
---
CHAT WITH AN SSP ADVISOR
Chat is available: Monday-Thursday
During Chat Hours You Can:
Ask questions regarding academic/progress probation
Complete a Probation Level 2 Contract
Get referrals to on/off campus resources
Angie's Chat Hours:
Mondays 10am-11am & 4pm-5pm
Tuesdays 10am-11am & 3:30pm-4:30pm
Wednesdays 1pm-2pm
Thursdays 2pm-3pm
Video chat on Cranium Cafe with Angela Hagan
Martha's Chat Hours:
Mondays 2pm-3pm
Tuesdays 8am-9am
Wednesday 11am-12pm & 3pm-4pm
Thursdays 9am-10am & 4pm-5pm
Video chat on Cranium Cafe with Martha Perez
---
---
Quote of the Month
"It's all about progress, not perfection"
David Perlumutter
---
NOTE:
The SSP participates in the Midterm Grade Reports each Spring and Fall semester to better assist with the resources available and to complete your probation requirements in order for you to have a successful semester and get back in good standing. If it is reported that you are currently receiving a Grade of D or F in one of your courses, you will be contacted by an SSP Advisor and will have to come in to meet with one of them or a counselor. It is important that you check your ECC email regularly for important notices, deadlines, and to check if you have received an ECC Connect tracking item from one your instructors or other faculty and staff.
---
Click on the FAQs icon to read through the probation/dismissal frequently asked questions.
---
Student Success Program Team
---