Black History Month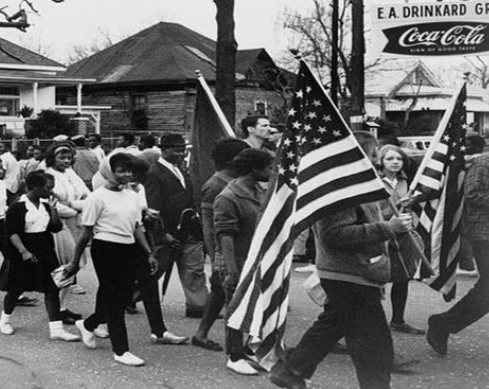 All are invited to attend a variety of activities throughout February in celebration of Black History Month. All events are free and open to the public. The monthlong celebration begins with an exhibit in the Schauerman Library through February, "50 Years: The Dream Continues." For a full list of events, click here.
MBA Grand Opening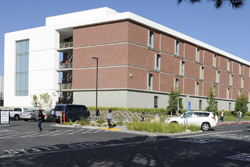 A grand opening ceremony of the Math Business Allied Health Building is set for March 6. The festivities begin with a reception at 5:00 p.m., followed by a ceremony and ribbon cutting at 5:30 p.m. and building tours at 6:45 p.m. The MBA Building is the second completely new instructional building on the El Camino College campus in nearly 45 years. The Mathematical Sciences and Business divisions as well as the Nursing, Respiratory Care, and Radiologic Technology programs are housed in the new 105,000-square-foot building. The newly constructed MBA Building is made possible with funds from the 2002 Measure E facilities bond.
Warrior Wellness Challenge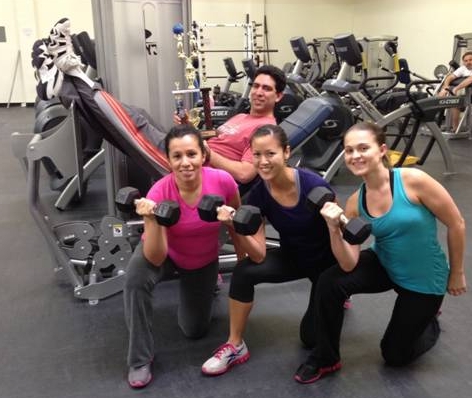 The team known as "Pumping Iron," was recognized as champions of the Warrior Wellness Challenge for the month of January. The team upset two-time monthly winners from Health, Sciences & Athletics and are under the "supervision" of Josh Rosales. Join the Warrior Wellness Challenge today and let ECC Fitness Center supervisor Kim Jones help you create your best possible workout! Pictured at left: Carolyn Pineda, Lisa Wang, Marci Myers and Josh Rosales (sitting in background)!
Non-profit Service Learning Program a Success!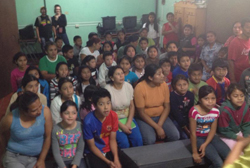 English Professor Pete Marcoux was joined by four ECC students during the winter recess on a service learning project to teach English to elementary-age students at an impoverished village school in Guatemala. During the 20-day trip, students Diego Ascencio, Claudia Latorre, Kaileigh Reed, and Jonanthan Zisner took Spanish classes in the morning, and in the afternoon taught English to 50 8- to 12-year-olds. This part of the program was truly transformative. Not only did the ECC students do an amazing job teaching these kids (without any teaching experience prior to this), they also played games, laughed, had a water-balloon fight, and befriended all 50 of these amazing children. Marcoux's newly created service learning program also brought in a tremendous response to his request for children's books. The group had more books donated than they could take on the trip – they ended up taking five bags of books weighing 40-plus pounds each! Remaining books will be donated to a local school in need. To read about the trip, or see photos, click here.
ECC Student Success Story: Lee Jones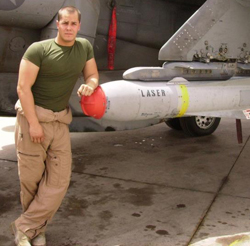 When Lee Jones ended his active service with the U.S. Marine Corps, he knew he needed a college education to achieve his career goals. He enrolled at El Camino College one month after his service ended in 2008, and was concerned that his extended time away from the classroom would hinder his success. That concern did not last long. "El Camino College helped me fit in by giving me the tools I needed for college, while adding on to my military experience," he said. "My transition from military life to college life was smooth. I was not the greatest student in high school, but at El Camino College, I made the Dean's List a few times and graduated with a 3.2 grade point average. I think that's pretty good for someone who never attended college before."
Now a commercial helicopter pilot in the South Bay, Jones earned an associate degree at El Camino College in 2010 and will continue his education at Embry–Riddle Aeronautical University, where he plans to earn a bachelor's degree in professional aeronautics. To read more about Lee Jones' success story, click here.
2013 Women of Distinction Nominations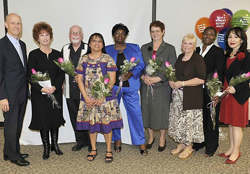 Members of the El Camino College Women's History Month Committee are seeking nominees for the 2013 Women of Distinction Award. Nominations can be made by friends, family, and colleagues; or individuals may nominate themselves. Nominees will be judged for their contributions in one or more of the following areas: professional accomplishments, leadership and/or mentorship, and social, educational, or health services. Those nominated must also live or work in the communities within the El Camino Community College District. Honorees will be announced at the Women's Wall of Fame Program on March 21. The nomination deadline is March 8. Click here to submit a nomination.
Student Success: 10th Anniversary of SSTARS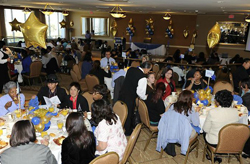 The ECC SSTARS (Student Success Transfer and Retention Services) Program will celebrate 10 years of helping students reach their academic goals with the 10th Annual Breakfast Fundraiser set for March 1 in the East Dining Room. The event celebrates the achievements of El Camino College students while also raising money for student scholarships. The college's 29 support services will also be highlighted at the event, and outstanding students will be inducted into the Galaxy of the SSTARS Hall of Fame. Also, all are welcome to purchase opportunity drawing tickets to win a NOOK Tablet. Tickets are available for $3 each, two for $5 for 10 for $20. Call Clara Weston at extension 6056 to purchase tickets.
Blood Drive Scheduled

Everyone is encouraged to participate in the Spring 2013 Blood Drive, scheduled for March 5-7 in the Student Activities Center, East Lounge. The El Camino College Inter-Club Council and Student Development Office sponsor this twice-per-year blood drive with the American Red Cross. Blood donors can come to the campus Student Activities Center from 9:00 a.m. to 3:00 p.m. each day of the blood drive, with extended hours until 8:00 p.m. on March 7. Help us donate life-saving blood! For more information or to make a donation appointment, go to http://www.redcrossblood.org  and enter the sponsor code: ECC.
ECC Compton Center Counselor Promoted to Brigadier General in U.S. Air Force Reserves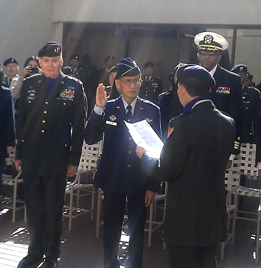 Dr. Alexander My, a counselor for El Camino College Compton Center's Extended Opportunity Program & Services (EOP&S), was recently promoted to brigadier general in the U.S. Air Force Volunteer Reserve (USAFVR). With this promotion, he becomes a one-star general for the 9th region, USV-JSC command in Long Beach. In an announcement about the promotion, USAFVR Lt. Gen. Allen A. Baumann said, "Brigadier General My has earned the privilege and honor of high command through his sound judgment, prompt and professional attention to detail, and completion of every work assignment." More…
ECC Social Justice Fair
A Social Justice Fair sponsored by the ECC Student Development Office & ECC Feminist Alliance Club is set for 10 a.m.-2 p.m. March 12 on the Library Lawn. Grassroots, local, and national organizations that have already confirmed attendance include the Colombia Peace Project, The Salvation Army Torrance Corps, Youth Justice Coalition/Chuco's Justice Center and the United Way. Later that evening a documentary will be shown in the Student Activities Center East Lounge. An informative Q&A session will follow.
ECC Compton Center Community Garden
Takes Root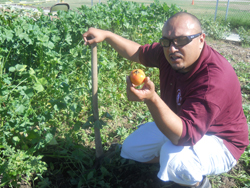 The Associated Student Body (ASB) at El Camino College Compton Center has tapped into the City of Compton's agricultural roots with the establishment of a community garden, consisting of two sections of a larger garden located at the rear of Walton Middle School. Students are encouraged to volunteer their time to grow fruit and vegetables, as well as further develop their gardening skills. The two garden sections were created in partnership with local nonprofit Community Care, Inc. in an effort to give students a rewarding and challenging volunteer outlet that also provides them with useful horticultural knowledge.
ASB members view the community garden as a work in progress, though 20 fruit trees have already been donated and planted. A variety of shrubs, garden vegetables and flowers are included in long-term plans for the garden. The community garden is located at 900 West Greenleaf Avenue (near Wilmington Boulevard), just down the street from ECC Compton Center.
Save the Date: WIT Conference
Registration is now open for a Girls & Women Technical Conference – a "hands-on" interactive conference for non-traditional technical careers such as: auto industry, construction & building trades, electronics, public utilities, robotics, transportation, and more. The daylong event is scheduled for March 15, 2013. Participants will be able to try hand and power tools, meet with people in industry, and learn about community college education, registered apprenticeships and job training opportunities. For more information and to register click here or call 310-660-3693, extension 6780.
Share your comments about these stories!
You can use your Facebook, Hotmail, Yahoo or AOL account to make a comment!


Sections
Share this newsletter with
your friends:



Tweet

Share your thoughts on these articles! Leave your comments at the bottom of this newsletter!
Safety Matters
Department News
ECC Alumni

Submissions
Newsletters
Happy New Year!
The El Camino College Women's History Month Committee is seeking nominees for the 2013 Women of Distinction Award by March 8. Who are the women of distinction in your life?