ITS News

This month, the login screen for Web mail (http://mail.elcamino.edu) will change. This change is required so that User IDs and passwords will be encrypted between the computers used and ECC e-mail servers. There will be NO other changes to the way Web mail displays or works other than the login screen.
Here is what the new screen looks like.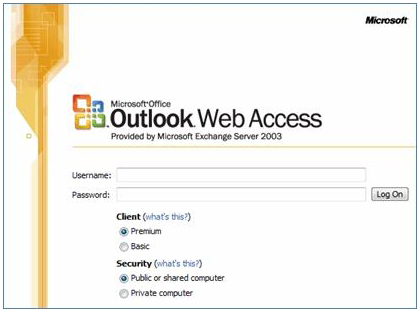 · We recommend that you leave the "Client Option" as Premium.
· Change the Security Option to Private if you are logging in from your home computer.