Women's History Month Celebration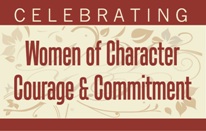 A variety of Women's History Month events are planned for March. This year recognizes the extraordinary and often unrecognized determination and tenacity of women with the national theme: "Celebrating Women of Character, Courage, and Commitment." The celebration began with the Women's History Month luncheon March 7 where five women veterans (ECC employees, students, and off-campus guests) shared their military experiences. More...
Cherry Blossom Festival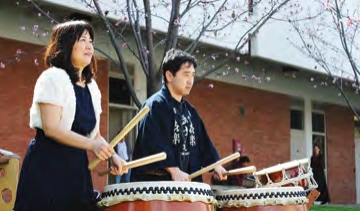 Under a canopy of cherry trees, El Camino College's 14th Annual Cherry Blossom Festival celebrated the start of spring season with koto and taiko artist performances, inspiring speakers, and a bit of poetry. The "Dr. Nadine Ishitani Hata Memorial Cherry Blossom Festival" is named after the college's former Vice President of Academic Affairs, who passed away in 2005. The event included an address by Donald Hata, performers from the Taiko Center of Los Angeles, and original haiku poetry from students in English instructor Clint Margrave's poetry class. Nadine Hata was an internationally known scholar who was extremely involved in academia and community work. She was instrumental in bringing the cherry trees to the campus 14 years ago, one of the many programs she supported during her 34-year career at El Camino College.
Spring Recess         
Enjoy the spring recess! No classes March 15-21. Please check www.elcamino.edu for individual office and department hours.
Space Science Day 2014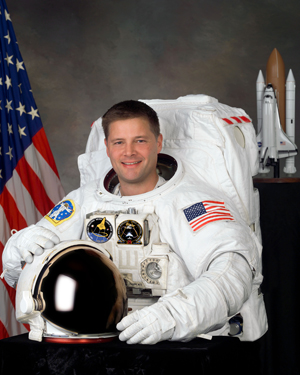 ECC welcomed NASA Astronaut Col. Douglas H. Wheelock to Onizuka Space Science Day 2014 earlier this month. Sponsored by ECC and American Honda Motor Co., Inc., and coordinated by the El Camino College Astronaut Ellison Onizuka Memorial Committee, the event is dedicated to Ellison Onizuka, a Space Shuttle Challenger astronaut who perished along with six other crew members during the tragic events of 1986. Wheelock began astronaut candidate training in August 1998, and since then he has flown aboard the space shuttle, the International Space Station and the Russian Soyuz TMA spacecraft. He has accumulated more than 178 days in space and has conducted six spacewalks totaling 43 hours and 30 minutes. Read more here.
Come to the Cabaret!

The ECC Theater Department will present the musical "Cabaret" at 8:00 p.m. April 18, 19, 25, and 26, May 2-3; and at 3:00 p.m. April 27 and May 4 in the Campus Theatre. The decadent world of 1930s Berlin comes to life in this Tony Award-winning musical masterpiece. An English nightclub singer, an American writer, a German landlady, and a Jewish shopkeeper find their destinies linked and their futures uncertain as the Nazis struggle to overthrow Germany. "Cabaret" is being funded, in part, from the Musical Theatre Fund established in 2005 through the generous donations from the Les Thomas Family and Hamilton M. Maddaford. More...
ECC's Homeland Security Program at LAX    

The first group of students to complete training in ECC's Homeland Security Education program recently celebrated this accomplishment at a ceremony where 51 employees received a Certificate of Accomplishment at Los Angeles International Airport (LAX). Through this partnership between El Camino College and the Transportation Security Administration (TSA) at LAX, the inaugural class completed specially designed courses in homeland security. The program includes career guidance and opportunities for participants to complete a certificate of achievement and/or an associate degree in the college's Administration of Justice program.

ECC is one of only six community colleges in California authorized by the TSA to offer this program. The partnership has worked so well that El Camino College expanded the curriculum for this spring.
ECC Art Gallery to Present James
Griffith: ( R )evolution, Reflecting on Charles Darwin
The ECC Art Gallery will present "James Griffith: ( R )evolution, Reflecting on Charles Darwin" through April 3. In this show, artist James Griffith strives to address the essential questions that Charles Darwin asked: Who are we? How did we get here? Where are we going? Griffith's sepia-tone paintings intentionally parallel early photography as well as represent his vision of the primordial origins of life. In these panels with exquisitely rendered animals, mutating from species to species, playing tug-o-war between evolution and extinction, the artist portrays his fascination with Darwin's Theory of Natural Selection, the big idea that shook the very foundation of the Victorian world. More...

ECC Counselor Honored with National Award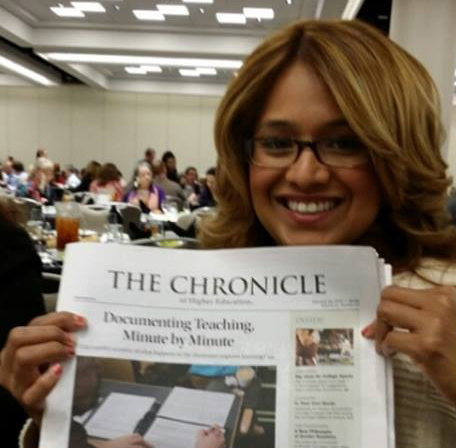 ECC faculty coordinator/counselor Cynthia Mosqueda was recently named a recipient of the National Advocate of the Year Award for her work in helping first-year students transition into college life. The award is given annually by the University of South Carolina's National Resource Center for The First-Year Experience and Students in Transition. Cynthia is one of 10 honorees chosen from a group of 97 educators nationwide who were nominated by college presidents for having a positive impact on first-year students and their institution. More...
Photography Honors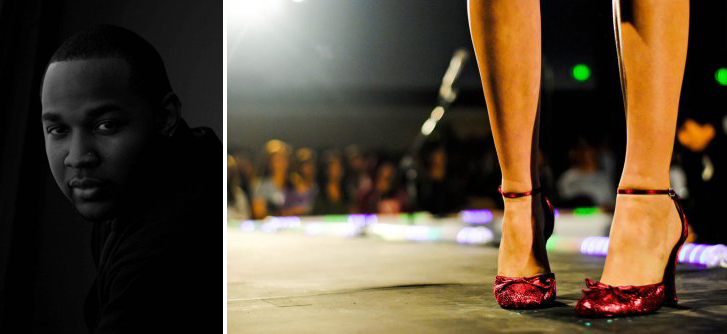 Left: Robert Long. Right: Josh Meadows
ECC Photography Department alumnus Robert Long and advanced photography student Josh Meadows are finalists in the 2013 Photographer's Forum Best of Photography international photography competition. Through the years, many ECC students have participated in the student competition sponsored by Photographer's Forum; however, this is a professional level honor and publication for these two students. Their photographs were published in the Photographer's Forum "Best of Photography Annual: 2013" this past December.
ECC Compton Center welcomes
New Dean of Student Success  

El Camino College Compton Center recently named Chelvi Subramaniam the new dean of student success. This newly created position directly supports ECC Compton Center's mission to ensure the educational success of students from the diverse communities it serves. Subramaniam assumed her new responsibilities on January 6 and will lead all student success programs and services. More.


SoCal Players of the Week!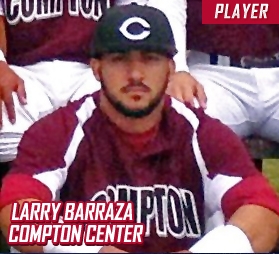 Larry Barazza – ECC Compton Center
Larry Barraza, a sophomore shortstop at ECC Compton Center, was recently named Southern California Player of the Week by the California Community College Baseball Coaches Association. The week he was honored, Barraza went 6 for 10 at the plate with 3 RBI, 1 SB and 4 BB during the week helping the Tartars to a 3-0 record. For the season, Barraza is batting .500, good for second in the South Coast Conference.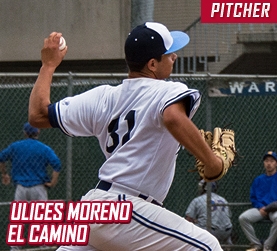 Ulices Moreno - El Camino College
El Camino College's Ulices Moreno was named the Southern California Pitcher of the week. Moreno recently threw a complete game 3-hitter against LA Mission, striking out six without allowing a walk. Ulices is 2-0 on the season with an ERA of 0.00 in two starts.



ECC Compton Center FYE Program Creates All-Male Learning Community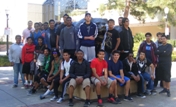 In an effort to improve persistence and completion rates among African-American and Hispanic males in its student population, ECC Compton Center established an all-male learning community in the First Year Experience (FYE) program during the fall 2013 semester. More…

Share your comments about these stories!
You can use your Facebook, Hotmail, Yahoo or AOL account to make a comment!


Sections
Share this newsletter with
your friends:



Tweet

Share your thoughts on these articles! Leave your comments at the bottom of this newsletter!
Safety Matters
Department News
ECC Alumni

Submissions
Newsletters