ECC Scholarships: Deadline December 6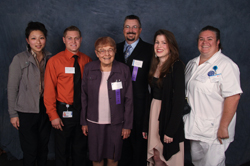 Students are encouraged to apply for El Camino College Foundation scholarships online via MyECC by the December 6 deadline. Students currently working on an application are reminded to complete all requirements and SUBMIT it. This includes transcripts and requesting a letter of recommendation from a faculty member. Students with a 2.0 grade point average or better who have completed, or will be in the process of completing, a minimum of six graded credit units at ECC are encouraged to apply. Scholarships range from $500 to $5,000 and may be used to help pay for tuition, books and fees. For more information, contact the Scholarship Office.
Classes Added to Spring 2014!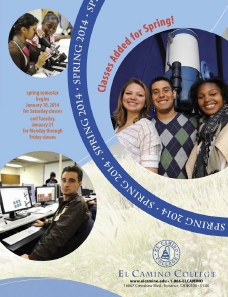 Additional classes have been added to Spring 2014. The added sections afford students the ability to get the classes they need to earn a degree/certificate or transfer to a four-year university. Beginning this academic year, additional funding from the passage of Proposition 30 helped provide monies to add the classes, including high-demand transfer courses in English, math, and the sciences. ECC added hundreds of classes across all divisions this past summer and current fall semester. Find the most up-to-date schedule information in the "Searchable Schedule."
Homecoming Royalty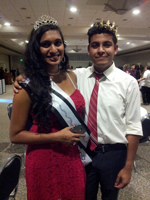 Congratulations to 2013 Homecoming King Faizan Mehmood and Queen Dhanu Prathap! Crowning the homecoming royals was part of a week full of festivities, including a rally, football game complete with halftime parade, and a dance.
Faculty Show 2013 
The El Camino College Art Gallery will present FACULTY SHOW 2013: Works by El Camino College Art Department and Photography Department Faculty from November 18 through December 11. This annual exhibit features works from the college's art and photography instructors, showcasing an interesting mix of styles, media, and genre, while also highlighting the skills, talents, and interests of faculty members. An opening reception is scheduled for 5-8 p.m. November 21.
Veterans Services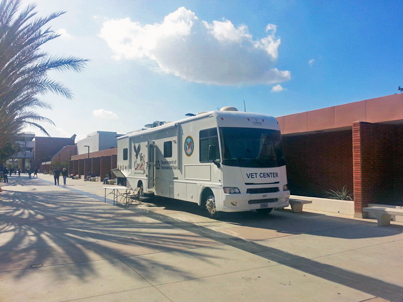 In honor of veterans who live in the South Bay area, several veteran services events were planned for the week of November 11. The Mobile Veterans Center made a visit to campus on November 12; a student veteran forum featuring Assemblyman Al Muratsuchi was staged November 13; and an information session from the Veterans Re-Adjustment Center was presented in the ECC Veterans Resource Center.
Planetarium Show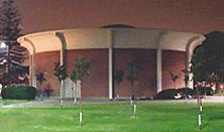 The last Planetarium Show of the semester is scheduled for 8:00 p.m. Friday, December 13. The show will present the topic: "Inside A Massive Star - Supernovas, Neutron Stars, and Black Holes." The planetarium features an amazing projector by Chronos, which projects the night sky from all over the world onto the planetarium dome. Upgrades to the planetarium were made possible by Measure E. The shows are free and open to the public, made possible with funding by a Title III HSI-STEM grant from the U.S. Department of Education. More…

Blood Drive Results
The recent El Camino College Inter-Club Council Blood Drive exceeded its goal and broke a record by donating 425 pints of blood. Thank you to student chairman Jonathan Sharp and the ICC volunteers who organized the event. Thanks also go to the more than 500 donors who participated and donated blood during the three-day blood drive. This is a great El Camino College tradition of generously donating life-saving blood to help the community.
Football Scholar-Athletes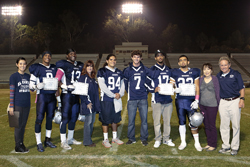 Congratulations to the 2013 football Scholar-Ballers who were recently honored at halftime in Murdock Stadium. The Scholar-Baller organization recognizes academic success and those athletes who excel in academics by achieving a 3.0 GPA or higher. The El Camino College 2013 football Scholar-Ballers are pictured here with counselors Kelsey Iino and Chris Jeffries, as well as Vice President, Student & Community Advancement Jeanie Nishime and Head Coach John Featherstone. 
ShakeOut Success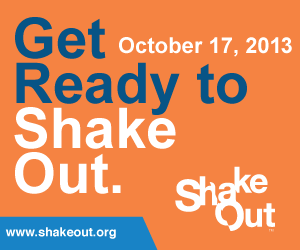 The El Camino College earthquake drill on October 17 was a great success! The college's participation in the Great California ShakeOut Earthquake Drill began with all students and employ­ees following the guidelines: "Drop, Cover, and Hold On," followed by an orderly evacuation of buildings and onto assembly areas. This year's drill was accomplished in 25 minutes, from the beginning announce­ment to the "All Clear" message from the Incident Com­mander to safely return to the buildings. More...
ECC Compton Center Student Success: Joseph Romero-Reyes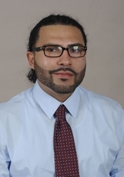 ECC Compton Center alumnus Joseph Romero-Reyes recently fulfilled his life-long academic goal of being accepted to a four-year university when he transferred to the University of California at Merced in spring 2013 to major in psychology. After completing one semester at UC Merced, he transferred to the University of California, Irvine this fall. He is the first member of his family to attend college. Read more about Joseph here. 
Spring/Summer 2014
El Camino College's spring semester will begin January 18, 2014 for Saturday classes, and Tuesday, January 21 for Monday through Friday classes. The spring semester will conclude with Commencement on Friday, May 16, 2014. Click here for a list of other important spring/summer calendar dates.
Share your comments about these stories!
You can use your Facebook, Hotmail, Yahoo or AOL account to make a comment!


Sections
Share this newsletter with
your friends:



Tweet

Share your thoughts on these articles! Leave your comments at the bottom of this newsletter!
Safety Matters
Department News
ECC Alumni

Submissions
Newsletters