Cross Country Wins South Coast
Conference Championships!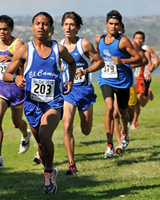 Congratulations to David Cardona who won his sixth consecutive race as the El Camino College men's cross country team took the South Coast Conference Championships! This is the second title for the Warriors since 2007. ECC had three team members in the top four: Cardona, Jose Lezama, and Anthony Lewis. Our women's team ran its best team race of the season and came up just shy of qualifying as a team to the Southern California Regional Championships. However, freshman Andrea Webber (20th) and sophomore Naomi Altamirano (27th) qualified as individuals. More…

ECC Theater Department Presents: Dark of the Moon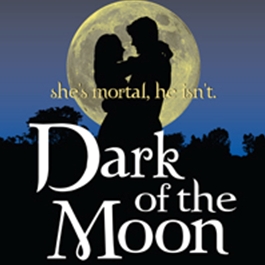 Enjoy the excitement of live theater, right here in our own campus. The El Camino College Theater Department presents Dark of the Moon, directed by John DeMita, at 8 p.m. November 12, 13 and at 3 p.m. November 14. Set in the Smoky Mountains, this American classic based on the haunting folk ballad tells the tale of John, a strange witch boy who falls in love at first sight with the beautiful Barbara Allen. But when she gives birth to a strange witch child, the townspeople react with superstition and fear. A unique blend of Hans Christian Andersen, Romeo and Juliet, and even Dracula, Dark of the Moon is about the very things that make theater itself such a joyful mystery. More…
 
ECC Alumnus Chris Montez to Perform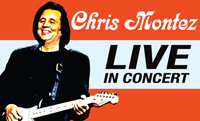 Recording star and ECC alumnus Chris Montez will perform at 8 p.m. Nov. 19 in Marsee Auditorium to benefit the El Camino College Foundation and the Friends of the El Camino College Library's Living Archives Project. Montez achieved world-wide recognition in the '60s and '70s with hits like "Call Me," "Let's Dance," and "The More I See You." He grew up in Hawthorne, graduated from Hawthorne High School, and attended El Camino College. In 1963, Montez co-headlined a European concert tour with fellow American Tommy Roe, featuring an opening act by a new group from England called The Beatles.
The concert is a fundraiser for the El Camino College Foundation and the Friends of the El Camino College Library's Living Archives Project. This new endeavor is designed to preserve the college's history by inviting alumni and other supporters back to the college to share their past experiences with current and future students. In addition, the guests will continue to make history at the college. "History making history" is key to the Living Archives Project, adding to the rich legacy of ECC with active participation in the objective of enhancing the academic well-being of the college community. More...
Student Art Sale to Benefit Art Department
Just in time for the holidays, the annual Student Art Sale will open on the art patio at 10 a.m. December 8. Handmade artwork including jewelry (earrings, bracelets and pendants), ceramics and other gift items will be on sale. Students work on the art pieces all year and donate them as a way to raise money to support campus art programs.
"The nice thing about this longtime tradition is that new and different works of art are created each year," said Art Professor Irene Mori. "I am amazed with what the students come up with - the creativity is incredible."
STEM Career Conference Scheduled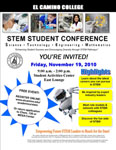 Students are invited to attend a STEM (Science, Technology, Engineering & Math) Student Conference on November 19. The conference is a professional development opportunity for students interested in pursuing an education or career in any of the STEM fields. From engineering to entomology, students will learn about the latest careers in STEM fields, and be provided with information about degree programs offered at El Camino College and four-year universities. Interested students should register online by November 17, or pick up, complete and return the application to the MESA Center (MCS 100F) or the Natural Science Division Office (LS 101).

ECC – An Opportunity to Help Others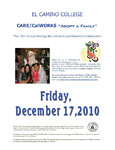 All are invited to help a family in need this holiday season by participating in the annual CARE/CalWORKs 12th Annual Holiday Celebration on December 17. The community is asked to adopt one or more children of our CARE/CalWORKs students. During the holidays, many CARE/CalWORKs students cannot afford to purchase gifts for their children. Donors can choose to "Adopt a Family" with one child or up to five children, or can make a general contribution such as non-gender specific toys, books, gift certificates, or monetary donations to help purchase toys for the children. For more information, contact Lorena Perez at lrperez@elcamino.edu.

Transfer Conference: A "Super" Success!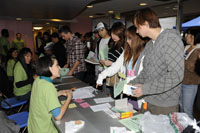 Our Transfer Center's Sixth Annual Transfer Conference, "Become a Transfer Super Hero," was a tremendous success, with about 475 students in attendance. For many of the workshops, it was standing room only. The day wrapped up with a university fair, with representatives available to answer questions. Many thanks to our Transfer Center staff and all at ECC who made the event a success: First Year Experience, Counseling Faculty, Bookstore, Student Recruitment Office & Student Ambassadors, AGS volunteers, Financial Aid, Puente, Project Success, MESA, EOP&S, SSTARS, and STEM.
Public Relations & Marketing Department Presented with Awards
Congratulations to our PRM Department for recently winning four Medallion Awards at the 2010 National Council for Marketing & Public Relations (NCMPR) regional conference, including a gold award for this publication, ECC Matters. Entries for this prominent awards program are judged by a panel of industry leaders in advertising, public relations, marketing, design, and other related areas. In addition to the gold award for ECC Matters, ECC also won a silver award in the Social Marketing category, recognizing the college's success in implementing and maintaining a highly successful Twitter, Facebook, and YouTube presence. Silver was awarded to our print advertisement campaign, which focused on successful ECC students, while spotlighting the variety of programs available at the college. An additional silver award went to the college's Community Newsletter, a full-color, magazine-style publication that is mailed to residents of the El Camino Community College District twice per year. More...
ECC Art Gallery to Present Cross-Pollination: The Art of Collaboration
Our ECC Art Gallery will present "Cross-Pollination: The Art of Collaboration," an exhibition of more than 30 artists who are collaborating in pairs, trios, groups of five, or whatever combination best serves the muse of the moment. The exhibit runs November 22-December 17, (gallery closed for Thanksgiving, 11/25 & 11/26), with an opening reception from 7-9 p.m. December 2. Artists include Edith Abeyta, Oksana Badrak, Paul Bailey, Kay Brown, Raoul De la Sota, Judith Duran, Antonio Escalante, Jocelyn Foye, George Geyer, Emelda Gutierrez, Cidne Hart, Joyce Kohl, Nancy Kyes, Peter Liashkov, Jose Lozano, Poli Marichal, Max Markowitz, Tom McMillin, Andres Montoya, Miguel Angel Murillo, Don Newton, Dick Pio, Lois Pio, Nancy Romero, Victor Rosas, Stuart Rapeport, Victor Raphael, Marianne Sadowski, Marc Salazar, Tim Sellars and Artichoke, Pen Tsou, and David Williams.
Study Abroad – Summer 2011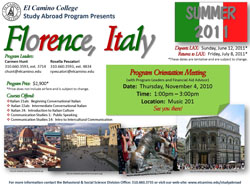 Three study abroad opportunities are available to students this summer! Programs in Spain, Italy, and Ireland are planned, offering a life-changing experience and the opportunity to earn college credit while immersed in a different culture. In addition to taking college courses, students will tour a variety of historic sites, and during weekends and academic breaks, free time is available for more exploration. Informational meetings are going on now – click here for more information.

YESS Program Debuts at ECC Compton Center
A new program that unites community partners and academic leaders to empower foster youth (ages 16-21) to successfully transition into independent living has opened at ECC Compton Center. The Youth Empowerment Strategies for Success (YESS) Program provides services that focus on life skills training and academic performance with the objective of participants achieving self-sufficiency, college degree or certificate completion, and employment. Once registered in the program, students earn college credits and are able to make up high school credits.
The ongoing 14-week program offers students tutoring and mentoring, as well as life-skills training that includes interactive, hands-on and reality-based experiential activities on housing, money management, employment counseling and exploration, job skills, daily living skills and parenting. Students will also learn how to navigate opportunities at ECC Compton Center, receive assistance with earning a high school diploma, and learn about the financial aid process. Upon completion, YESS students enrolled in 12 or more units will receive a campus job. For more information about YESS, call 310-900-1600, Ext. 2767.

Student Photo Exhibit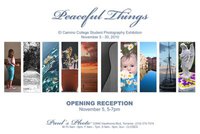 The fall student photography exhibit at Paul's Photo, "Peaceful Things," will be on display through November 30. Forty-two framed digital and film photographs are featured in the exhibit, which also includes works from two of our own professors, Stephanie Schwartz and Barbara Jaffe. Paul's Photo is located at 23485 Hawthorne Boulevard, Torrance. The artwork can be viewed during regular business hours: Monday - Thursday 9 a.m. to 6 p.m., Friday 9 a.m. to 7 p.m.; and Saturday 9 a.m. to 6 p.m.

BRIC TAP Advisory Team Visits ECC Compton Center
ECC Compton Center is proud to have been selected as one of only 15 California higher education institutions to participate in the Bridging Research Information & Culture (BRIC) initiative's Technical Assistance Program (TAP). The ultimate objective is to bridge the gap between collected institutional data and executing action plans based on that data. As outlined at a campuswide meeting in October, the primary goal of BRIC TAP is to improve student success by helping ECC Compton Center use its own data and enhanced analysis, as evidence for decision making, as well as a means to formulate strategies to address changing student needs. The ECC Compton Center BRIC TAP lead team will meet regularly to discuss recommendations and other guiding materials, as well as begin to implement selected actionable items.

Sections
Meet Ross Durand
Newsletters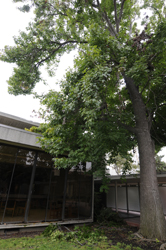 Can you guess where this photo was taken on campus? Submit your best guess here and be eligible to win an ECC Mug and candy! Submit entries by November 19.

Congratulations to Delores Buerger in Fiscal Services! Delores correctly indentified last month's photo, which was a view of the west end of the Administration Building, east of the Library. Delores won an ECC ID holder.