"Phantasms: Can We Communicate with the Dead?"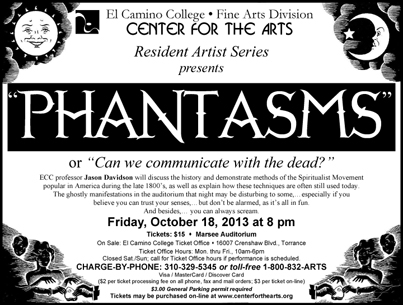 When El Camino College associate professor Jason Davidson took the stage for his upcoming lecture "Phantasms," the audience was treated to a bit of a ghostly aura – and even some magic. Just in time for Halloween, Davidson discussed the history and demonstrated the methods of the Spiritualist Movement popular in America during the late 1800s, as well as explained how these techniques are often used today. More…
ShakeOut!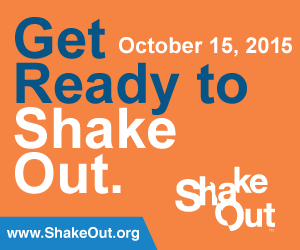 All students, faculty and staff at El Camino College were among the millions of participants in this year's Great California ShakeOut. This year's drill was accomplished in 25 minutes; from the beginning announcement to the "All Clear" message from the Incident Commander to safety return all persons to the buildings!
This October 17 statewide earthquake drill spanned all 58 California counties and offered a great opportunity for all El Camino College students, faculty and staff to practice safety procedures and:

- DROP to the ground
- Take COVER by getting under a sturdy desk or table
- HOLD ON to it until the shaking stops.


When given notice, everyone evacuated in an orderly manner to their building's designated assembly area and stayed there until given notice by the building captain to return to the building.
More…
Homecoming 2013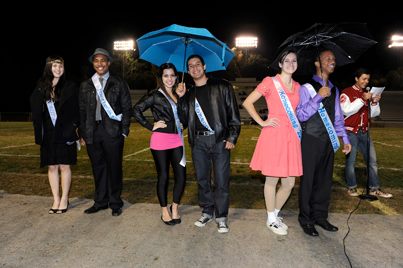 El Camino College will celebrate Homecoming 2013 with a lineup of activities. The festivities begin with a homecoming rally from 1:00-2:00 p.m. October 26 on the Library Lawn, followed by a football game at 6:00 p.m. against College of the Desert in Murdock Stadium, with a parade at halftime. A homecoming dance will follow, scheduled from 9:00 p.m. to midnight in the East Dining Room. Tickets are $3 with ASB sticker and $5 without.
Fire Academy Graduation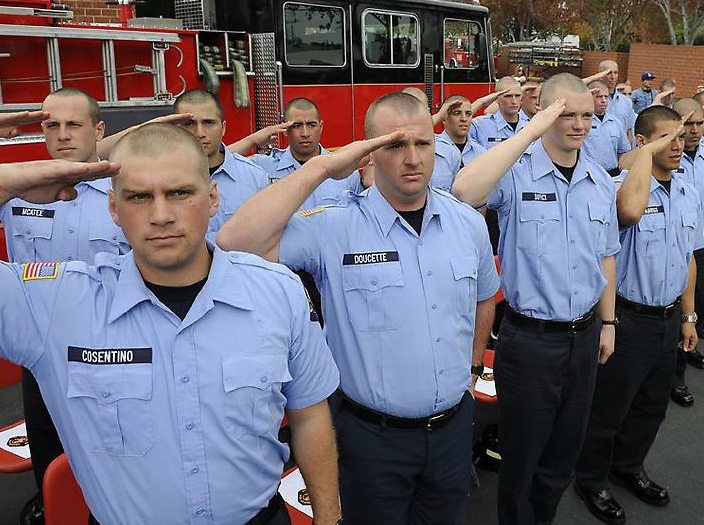 Congratulations to the 31 recruits in Class 136 scheduled to graduate from the El Camino Fire Academy at 10 a.m. November 1. The El Camino College Fire Academy graduation ceremony will feature several action-packed demonstrations highlighting student work. Students will show the full scope of their training, from rappelling from a four-story building to controlling a fully involved vehicle fire. Students will also pull up to a full-blown building fire, sirens blaring, and contain the blaze. An open house is also on the agenda, where visitors can tour the facility. More…
ECC Professor is one of World's Fastest Women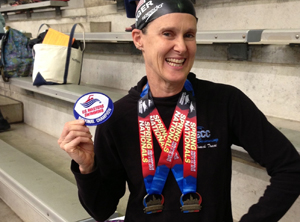 Master swimmer and ECC professor Traci Granger broke several national and international speed records this past spring and summer. As one of the fastest swimmers in the world, she bested many athletes in younger age brackets, claiming these victories after taking nearly one year off from cosmpeting due to hip surgery. Granger set her first national record in 2008, winning her division in the 50-yard butterfly at the United States Masters Swimming (USMS) Short Course Championships. Since then, she continued to win gold medals and break records, often finishing with better times than competitors in younger age groups. Reaching the age of 55 this year, she moved into the 55-59 bracket. More…
ECC to Present Career & Majors Fair
The El Camino College Career Center will sponsor a Career & Majors Fair from 10 a.m. to 2 p.m. Oct. 29 on the Library Lawn. The Career & Majors Fair will feature numerous employers and campus departments and programs. This event brings together job seekers, recruiters, and faculty members in an outdoor setting to allow El Camino College students and alumni to receive career information and discuss choosing a major with faculty, counselors, staff, and potential employers. Admission is free and open to the public. More…
ECC Art Gallery Presents New Exhibit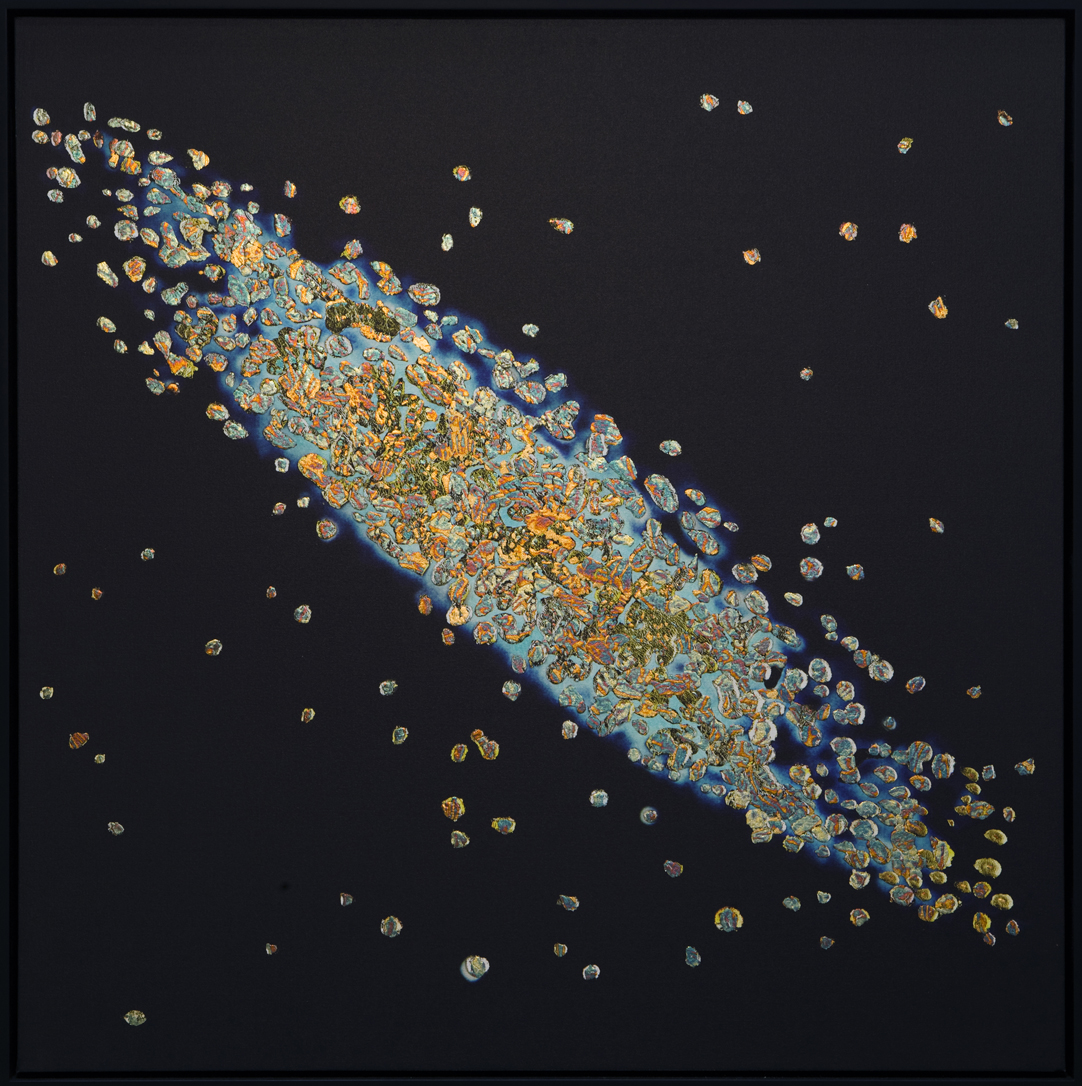 The El Camino College Art Gallery will present the exhibit "Victor Raphael: Illumination, From Digital to Sublime" through October 31.The show will feature the artwork of Victor Raphael, which occupies a fascinating and complex aesthetic territory that encompasses the exploration of cosmic space and man's response to its incomprehensible immensity. Through the use of sophisticated technology, he produces extraordinary photo-based images that bridge the scientific and the spiritual worlds. He explores and wanders through art history, combining ancient and modern sources, utilizing antique and ultra-modern media. More…
ECC Sponsors High School Counselors' Workshop
El Camino College will co-host the California School Financial Aid Administrators (CASFAA) High School Counselors' Workshop from 8 a.m. to noon Oct. 29 in the East Dining Room.  High School counselors are invited to attend this workshop to receive the most up-to-date 2014-15 financial aid training offered in the state. Topics to be covered include: major changes to the Free Application for Federal Student Aid (FAFSA), state applications, and other programs. A question and answer period will also be offered. This half-day workshop is sponsored by the California Student Aid Commission, California Student Financial Aid Administrators Association (CASFAA), Educational Credit Management Corporation (ECMC), and California Cash for College.
ECC Compton Center LRC Boosts Student Success
In the last year, the ECC Compton Center Learning Resource Center (LRC) added a new LRC instructional specialist, in addition to many enhancements designed to focus on collaborative, group-oriented learning. The LRC also established a successful new Math/Science drop-in tutoring center, peer tutoring, and a Supplemental Instruction (SI) program, which offers learning assistance for difficult courses. More…
ECC Summer Young Scholars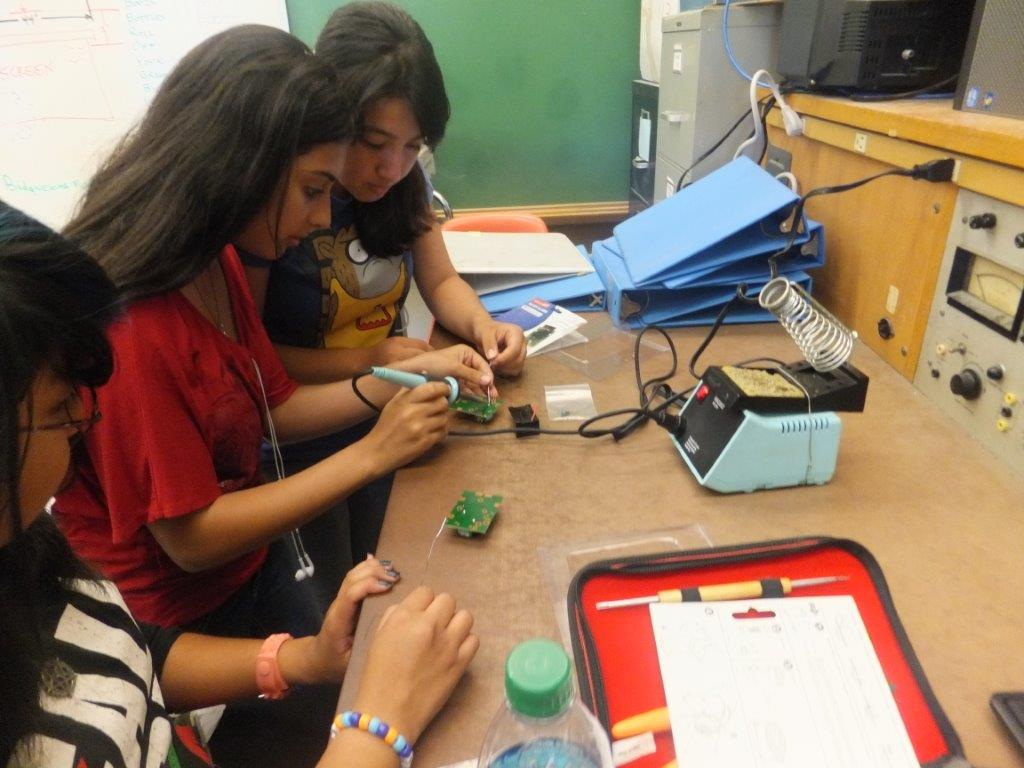 The El Camino College Summer 2013 STEM Young Scholars program was a great success – a month of workshops, guest speakers, field trips, and interactive lab activities for 25 area high school students. The program offered a variety of opportunities and presentations designed to introduce young people to the science, technology, engineering, and math (STEM) disciplines. More…

ECC Compton Center Names 2013 Distinguished Faculty and Staff
Congratulations to the 2013 ECC Compton Center Distinguished Faculty and Staff award winners! Honorees include Vanessa Haynes, academic counselor; Dustin Black, adjunct history professor; and Alice Hawkins, staff member, who were recognized for their dedication to ECC Compton Center students and to their professions. More…  

Share your comments about these stories!
You can use your Facebook, Hotmail, Yahoo or AOL account to make a comment!


Sections
Share this newsletter with
your friends:



Tweet

Share your thoughts on these articles! Leave your comments at the bottom of this newsletter!
Safety Matters
Department News
ECC Alumni

Submissions
Newsletters