ECC Celebrates Groundbreaking of Education and Fitness Complex (Phase 1)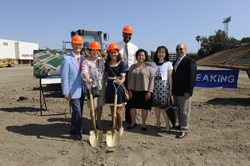 El Camino College supporters participated in a groundbreaking ceremony at the site of the new Education and Fitness Complex on August 20. The $5.2 million in upgrades include outdoor community fitness stations, sand volleyball courts, and an instructional multipurpose field. This phase of the Education and Fitness Complex construction project is scheduled for completion for the Spring 2013 semester. These projects and numerous other facilities improvements on campus were made possible with funds from the college's facilities bond, which voters approved in 2002.
Space Shuttle Endeavour Flies Home!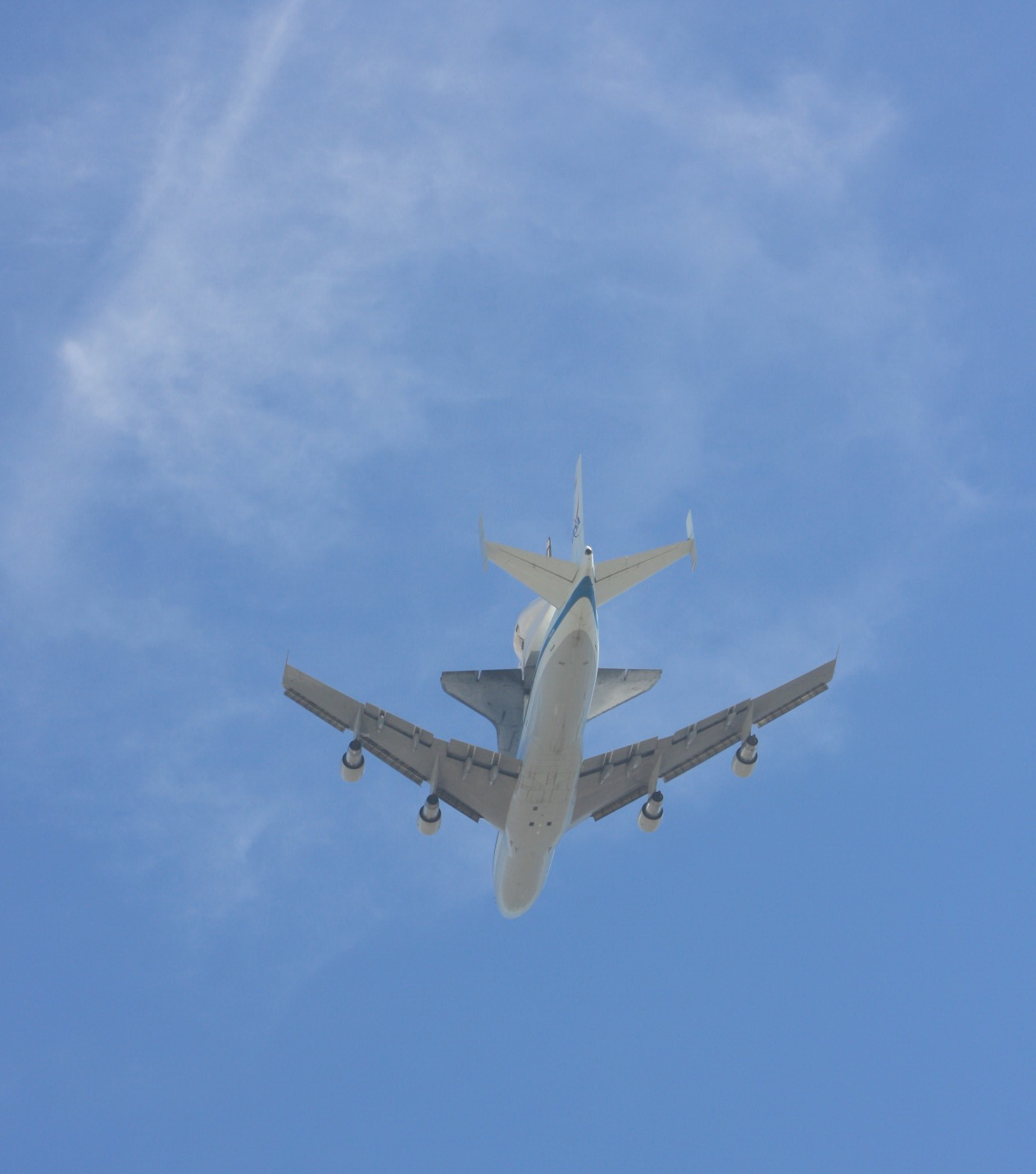 Space Shuttle Endeavor performed a direct flyover at El Camino College September 21. Endeavor completed its final journey, landing at LAX later that day. Students, faculty and staff were able to view the Endeavor as it passed by the observatory multiple times.

In town for this historic event was ECC alumnus Astronaut Mike Fincke. Astronaut Fincke served as mission specialist on the final flight of Space Shuttle Endeavour. Fincke, a veteran of two long-duration missions aboard the space station, has an Associate of Science degree from El Camino College, two bachelor's degrees from the Massachusetts Institute of Technology (MIT), and master's degrees from Stanford University and the University of Houston, Clear Lake. In his career, Fincke has a total of 381 days, 15 hours and 11 minutes in orbit and has logged 48 hours and 37 minutes of extra-vehicular activity (EVA) time on nine spacewalks.

Astronaut Fincke was the featured speaker at two separate El Camino College Space Science Day events, a daylong conference designed to inspire area youngsters about the science of space. Space Science Day is organized by the Astronaut Ellison S. Onizuka Memorial Committee, a group that works to honor Onizuka, a NASA astronaut who died along with six others in the Space Shuttle Challenger in 1986.
Breaking News  
The ECC Journalism Department recently hosted "EC J Days Community Training," a two-day digital media and design event sponsored by the journalism department and made possible by the Carl T. Perkins Vocational and Applied Technology Education Act. This campus event featured a lineup of journalists and communications professionals who addressed the latest in digital news and platform integration. "Social media in reporting" and "working in the media today" were just some of the topics covered. Students also participated in design sessions, including a look at Adobe's new Creative Suite 6. El Camino College students joined attendees from local high schools, colleges, universities and professional media at this event.
Measure E Placed on November 2012 Ballot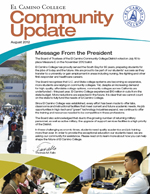 The Board of Trustees of the El Camino Community College District recently approved Measure E, a $350 million facilities bond extension, to be placed on the November 2012 ballot. The full language of the resolution is available here. Measure E is an extension of El Camino College's first-ever facilities bond, approved by voters in 2002.
Art Saves   
Be sure to stop by the Schauerman Library Lobby to view the featured exhibit "Art Saves: ECC Faculty and Staff Exhibit," on display through September 30. The exhibit showcases the artistic talents of ECC colleagues who are not professional artists or Fine Arts faculty, but have a flair for the arts. Included in this display are the following artists/colleagues: Omar Brenes, Public Relations, photography; Nancy Currey, Humanities, ceramics; Brian Hayden, Staff Development, photography; Brian Krause, Special Resources, photography; Dean Lofgren, Health Sciences & Athletics, photography; Dick McGrevy, Health Sciences & Athletics, photography; Stephanie Schwartz, Humanities, photography; and Andy Wolski, Center for the Arts, photography. For more information, contact: Ed Martinez, Public Access Librarian, x3876.
STEM Summer Scholars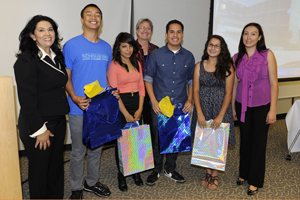 From left: Glen Abalayan, Adriana Henriquez, Daniel Salas, Brittany Montaño, and Wendy Macias, student adviser
The STEM Young Scholars Summer Program was another resounding success, a month full of workshops, guest speakers, field trips, and interactive lab activities for 25 area high school students. This summer program offered a variety of workshops and presentations designed to continue promoting STEM disciplines: Science, Technology, Engineering and Mathematics. Students participated in workshops covering engineering technology, FBI computer forensics, engineering research, biomedical research, and forensic entomology, among other academic activities. Educational field trips to UCLA and the Aquarium of the Pacific were also on the schedule. The summer program culminated in an awards celebration where certificates were given to participating students.
ECC Career Workshop
The El Camino College Career Center will present workshops for students looking to determine a career path. Students who have not yet declared a major are encouraged to attend, as well as students who would like to explore a variety of career options. At the workshops students can: meet with a career counselor, create a career plan, determine strengths and interests, identify career possibilities, set goals, and take action to reach those goals. Workshops are scheduled for 1:00-3:00 p.m. September 25; 3:30-5:30 p.m. October 23; and 1:00-3:00 p.m. November 29. All workshops are in the Student Services Center, Room 106. Students must sign up in the Career Center or call 310-660-3593, extension 6137.
Save the Date: Haircut-A-Thon        
Looking for a quick, easy, and rewarding way to help others? Consider growing your hair and donating it to the Third Annual ECC ASO Haircut-A-Thon set for April 22-23. Start now so you can be sure to meet the 8-inch minimum length requirement for the donations. Curly hair can be stretched out to measure before cutting. Donated hair through this program is used make real hair wigs for women who have lost their hair due to cancer treatments. Cuts and trims will be performed by the ECC Cosmetology Department. All students, faculty, staff, and community members are invited to attend and donate hair. For more information, contact ASO chairwoman Simone Montague-Jackson.
Transfer Fair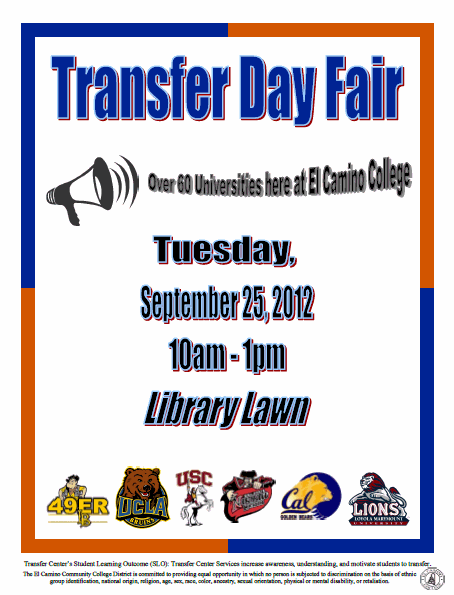 Want to transfer? Attend the annual Fall Transfer Day Fair from 10 a.m. to 1 p.m. September 25 on the Library Lawn. ECC's Fall Transfer Day Fair is the largest transfer fair of the year, featuring representatives from more than 60 colleges and universities, including out-of-state colleges, private universities, and historically black colleges. Representatives from the University of California and California State University systems will also be available. Students are invited to ask questions, make contacts, and find out more information. The event is free and open to the public. For more information, click here.
Picture Perfect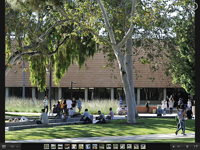 Visit our ECC online Image Galleries, highlighting student success, activities, athletics, and other events at El Camino College. Just click here and follow the arrows to view the galleries.
ECC Compton Center's Workforce
Innovation Partnership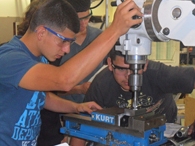 This past summer, area high school students learned machining and machine mathematics through El Camino College Compton Center's Workforce Innovation Partnership (WIP) program. The WIP program prepares students for industry-endorsed certification, such as the National Institute of Metalworking Skills (NIMS) Level I Machining Certification. In addition, students receive college credit, hands-on training, free books and the opportunity to network with industry employers. More...
Fall Blood Drive

Everyone is encouraged to participate in the campuswide fall blood drive, scheduled for October 9-11 in the Student Activities Center, East Lounge. The El Camino College Inter-Club Council and Student Development Office sponsor this twice-per-year blood drive with the American Red Cross. Blood donors can come to the campus Student Activities Center from 9:00 a.m. to 3:00 p.m. each day of the blood drive, with extended hours until 8:00 p.m. on October 11. Help us donate life-saving blood! For more information or to make a donation appointment, click on the American Red Cross website and enter the sponsor code: ECC
Former Tartar Athlete Inducted Into California Community College Sports Hall of Fame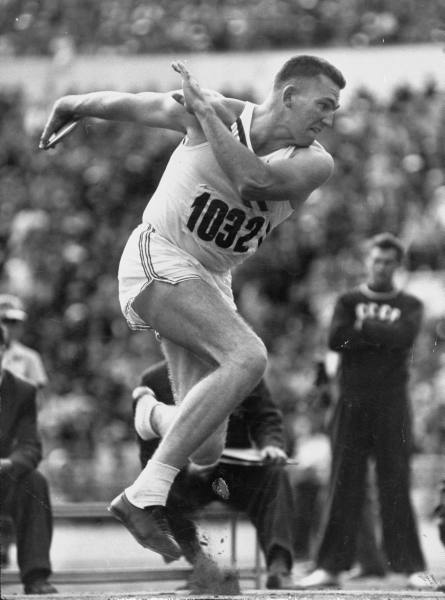 The California Community College Athletic Association (CCCAA) recently inducted five new members into its Sports Hall of Fame. The 2012 class of inductees included Simeon "Sim" Iness, an Olympic discus gold medalist who attended the former Compton College in 1948-1949. The California Community College Sports Hall of Fame is the highest honor bestowed in California community college athletics and recognizes those who have maximized their own potential to better themselves and those with whom they come into contact. More...
Share your comments about these stories!
You can use your Facebook, Hotmail, Yahoo or AOL account to make a comment!


Sections
Newsletters
ECC Interactive



The Name Game!

Welcome back to ECC!  As we meet new people and reconnect with our colleagues, we should all make sure we know who we are talking to!


Did you know that several El Camino College colleagues share the same name? Just ask Will Warren, assistant director, Information Technology Services, who has the same moniker as Fire & Emergency Technology instructor Chief Earl Warren.

Each goes by a different first name, but their full name is William E. Warren III.

Sidney Smith, the Copy Center production coordinator, also has nom de plume issues. Sidney shares a similar name with "Shane" Smith of the Math Department. The two get mixed up in emails because of the initials. Just remember:  sosmith@elcamino.edu for Sidney and ssmith@elcamino.edu for Shane.


Do you know anyone else who has the same name? Share those names here.