Back to School – Back to Fitness!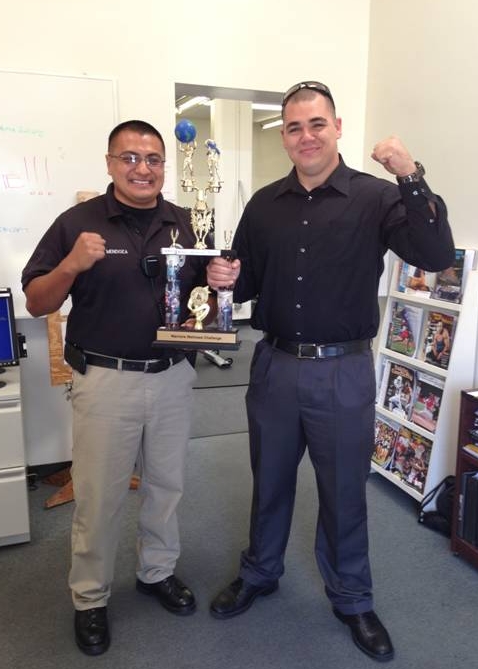 Congrats to the Warrior Wellness Challenge teams who toiled through the heat of the summer to meet their fitness goals. The new team from Campus Police secured their first victory as the June/July winners as determined by Exercise Specialist Kim Jones. The Campus Police team demonstrated commitment and excellence to capture the Warrior Wellness Challenge prize.
Now is the time to get a team together and join this campuswide activity designed to encourage and increase our overall wellness. Why not reach your fitness and wellness goals while having fun with coworkers? With the expertise of Kim Jones and the newly renovated Fitness Center, workout programs can be customized for each individual. The Fitness Center provides a safe and fun environment for staff and faculty to improve their health and wellbeing. The facility is outfitted with versatile pieces of equipment which facilitate numerous training styles and goals.