Classes Added to Fall 2013!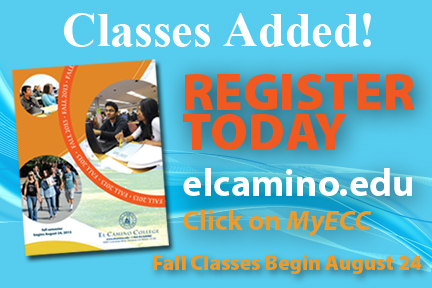 El Camino College has added classes to the fall schedule, making it possible for more students to reach their academic goals. Working within a state budget that is improving slightly, El Camino College allocated funds to support the additional classes. Summer class offerings also increased. Community colleges statewide have struggled for the past several years with budget reductions that led to fewer class offerings. New classes cover a variety of subjects, including high-demand core classes in English, math and sciences. The Fall 2013 semester begins August 24. Students can apply and register online, 24 hours per day via www.elcamino.edu.  Fees are only $46 per unit. Check out the Hawthorne Cable story here.

District's Student Trustee to the Board Sworn in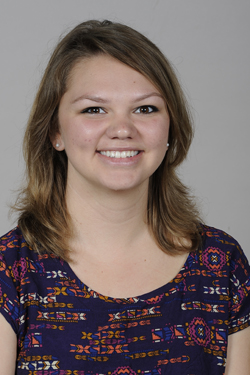 Brooke Matson recently was sworn in as the Student Trustee for the El Camino Community College District board of trustees. She is a communications major who plans to transfer to a university next fall. Brooke also served as the El Camino College ASO President last year, is a student ambassador, and is a standout competitor on the ECC debate team. Brooke's ties to El Camino College run in the family. Her grandparents, Edmund and Besse Gherna, and Iona Matson, attended ECC, along with her parents, David and Mary Matson and her brothers Bryce and Brandon Matson. Her brothers both transferred to UCLA and now are in the U.S. Army and have served overseas (Bryce in Afghanistan and Brandon in Iraq).
"My family has always encouraged me to pursue my goals," Brooke said. "Luckily, I was able to see the success from attending El Camino College through my family's experiences and discover this positive avenue that helps me build a firm foundation for my future."
Elevated Art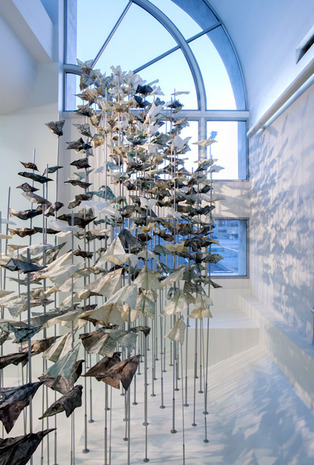 El Camino College art professor Joyce Dallal is a featured artist in an exhibit at Los Angeles International Airport designed to showcase its recent renovations. The airport has been culturally transformed by the launch of its first public arts festival, "Influx: Art at LAX," which will remain on display through December 31. The exhibition, presented by Los Angeles World Airports (LAWA) in conjunction with the City of Los Angeles Department of Cultural Affairs, features 11 large-scale installations and travel-themed artwork from 45 Los Angeles artists to usher in LAX's exciting new era. Greeting passengers at Terminal 3 security is Dallal's Elevate, two hanging formations of hundreds of Japanese paper airplanes, imprinted with doctrines on basic human rights to draw on the Japanese tradition of folding one thousand origami cranes for good luck.
ECC "E-brochure"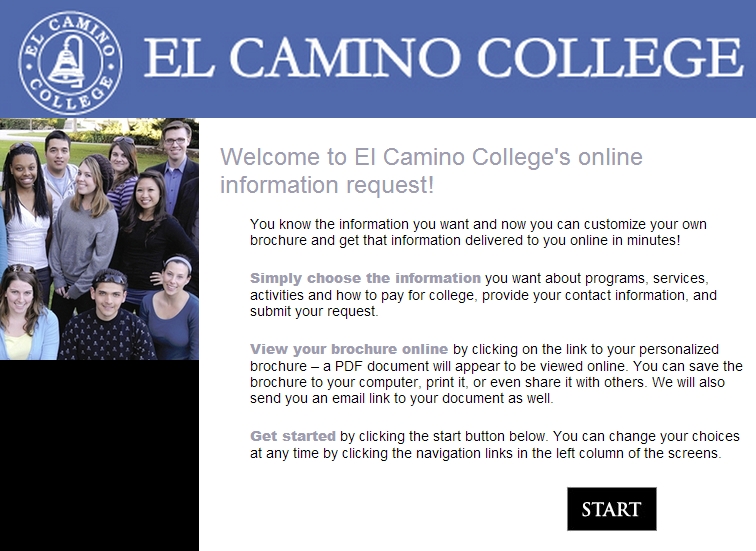 Check out the new, innovative El Camino College online electronic brochure (e-brochure)! This custom e-brochure can be downloaded, saved, or printed by prospective students, their parents, and community members – at any time.  The e-brochure features general facts about the college, in addition to information about academic and career programs, financial aid, and student support programs. The El Camino College e-brochure is available here.
ECC Photography Alumni Exhibit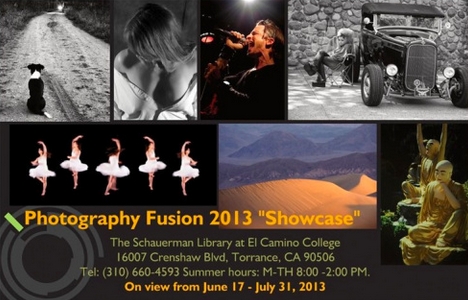 Several alumni from the ECC Photography Department have formed an artist group called "Photography Fusion" and are currently exhibiting in the college library lobby area. All are invited to enjoy their beautiful work on display through the end of July.
Get Ready to Transfer!   
Students interested in transferring to a four-year college or university can start planning now by visiting the Transfer Center! The Transfer Center offers counseling and advising, university tours, university representative visits, university fairs, and transfer information workshops, among other services. Transfer agreements can also be set up with several University of California campuses, including UC Davis, UC Irvine, and UC Santa Barbara. In addition, two more transfer agreements have been established with Historically Black Colleges and Universities (HBCU). Wilberforce University in Ohio and Cheyney University in Pennsylvania have been added to list, bringing the college's total HBCU transfer agreements to 13. For more information about transferring, click here.

Groundbreaking Ceremony: New Shops Building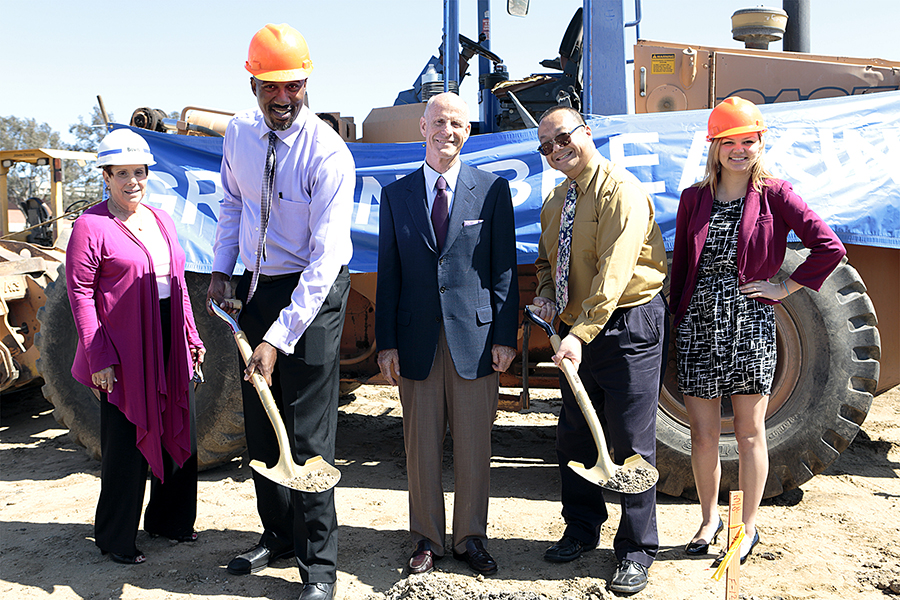 A recent groundbreaking ceremony celebrated the construction of a new Shops Building on campus. This project includes a brand new 44,400-square-foot, state-of-the-art learning center, complete with indoor and outdoor learning spaces. The $31.8 million project is made possible with funds from the college's 2002 Measure E facilities bond. More…

Faculty Poet Publishes Online Book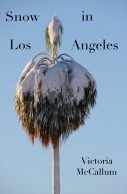 Add a little poetry to your summer reading list! ECC Professor Victoria McCallum recently published an online collection of poetry, titled "Snow in Los Angeles." Victoria's accessible poems have been described as "rich with imagery, they invite the reader to ponder what Oscar Wilde said: 'The true mystery of the world is the visible, not the invisible.' She writes with a surreal painter's eye and employs both humor and high seriousness to illuminate marvelous and disturbing landscapes." Read Victoria's poems here. 
ECC Grad Finds Success in Sports Media Field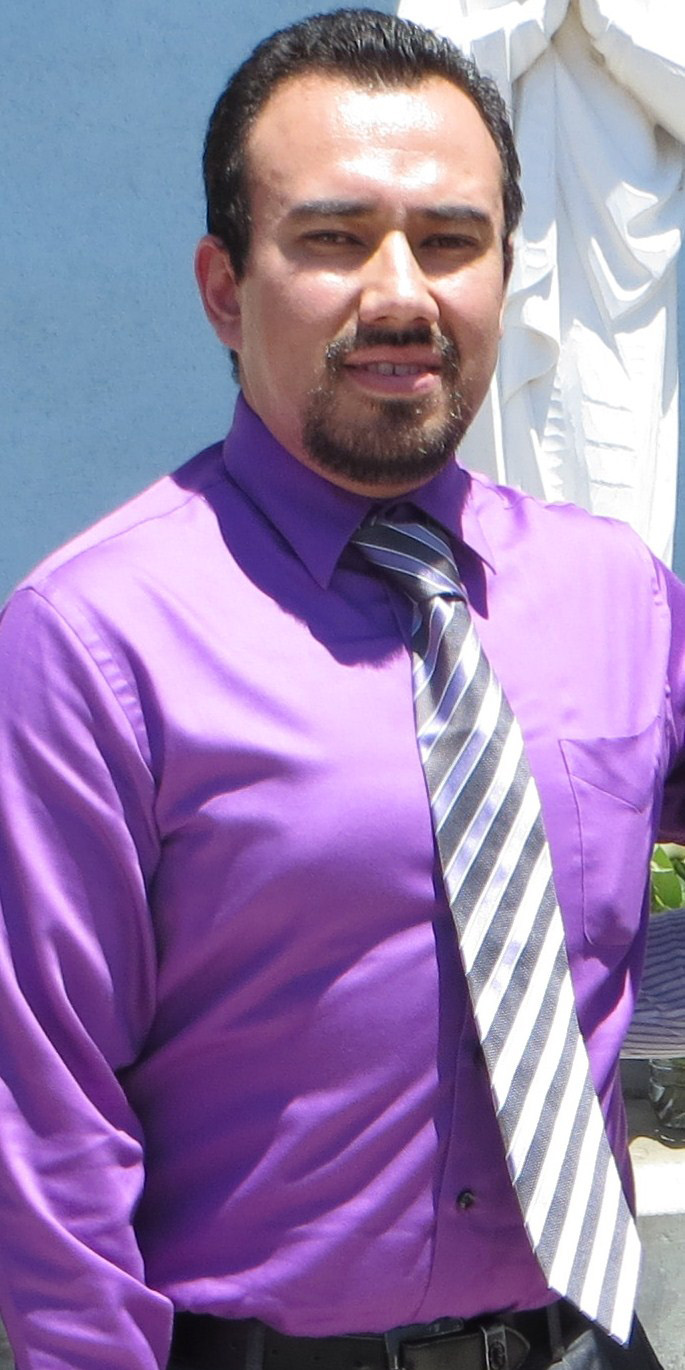 As a lifelong fan of Los Angeles' "Boys in Blue," attending opening day at the newly renovated Dodger Stadium was an incredible experience for ECC alumnus Raul Campos. The added bonus was that he had the opportunity to write about the experience and his favorite team in his first-ever article for FoxDeportes.com. Raul graduated from El Camino College in 2005 and transferred to the USC Marshall School of Business, where graduated with a marketing degree in 2008. Read Raul's success story here.
ECC Compton Center Announces 2013-2014 Student Council
ECC Compton Center Associated Student Body (ASB) Officers were elected for the 2013-2014 academic year. Through weekly meetings, which are open to all students, the elected officers coordinate student activities, determine how ASB funds will be allocated, and represent student views on important ECC Compton Center issues.
In conjunction with the Office of Student Life, several special programs are sponsored annually by the ASB including, Black History Month, Hispanic Heritage Month, Homecoming King and Queen competitions, Academic Awards Tea, and the ASB Awards Banquet.
Click here for a list of ECC Compton Center's 2013-2014 elected ASB Officers. More...
Share your comments about these stories!
You can use your Facebook, Hotmail, Yahoo or AOL account to make a comment!


Sections
Share this newsletter with
your friends:



Tweet

Share your thoughts on these articles! Leave your comments at the bottom of this newsletter!
Safety Matters
Department News
ECC Alumni

Submissions
Newsletters