El Camino College to Present
Space Science Day 2013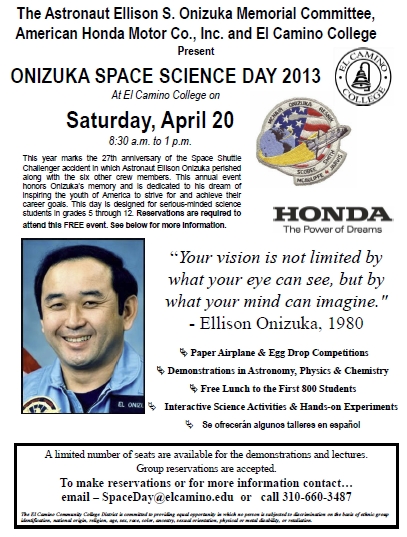 El Camino College's Onizuka Space Science Day 2013 was a great success, highlighted by a visit from NASA Astronaut Jeanette J. Epps. Sponsored by El Camino College and American Honda Motor Co., Inc., and coordinated by the El Camino College Astronaut Ellison Onizuka Memorial Committee, the event is dedicated to Ellison Onizuka, a Space Shuttle Challenger astronaut who perished along with six other crew members during the tragic events of 1986 . More…
ECC Announces New Noble Endowed
Chair for Business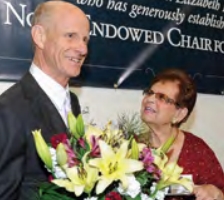 ECC recently announced the new Noble Endowed Chair for Business. Elizabeth Noble, a dedicated Hermosa Beach philanthropist and wife of well-known humanitarian, the late Joe Boyd Noble, provided an extremely generous donation to the college for the endowed chair, one of only two among the state's community colleges and the first at ECC. The $2 million donation through the El Camino College Foundation represents the largest single gift to El Camino College in its 66-year history. More…
Student Leaders Organize Third Annual
Hair Donation Event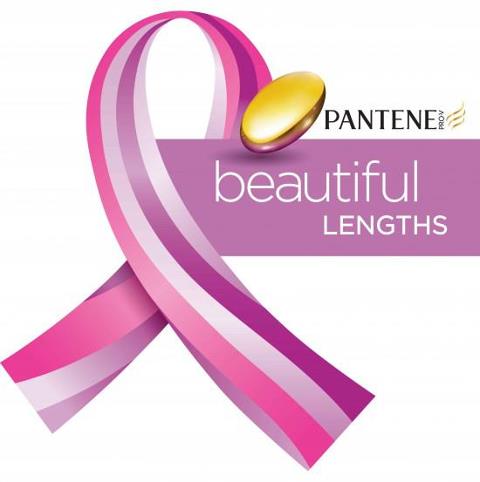 ECC student leaders planned a hair donation event earlier this month that featured free haircuts for a good cause. The Third Annual Spring Haircut-a-Thon asked participants to donate a minimum 8 inches of hair through Pantene Beautiful Lengths, a program that encourages community members to grow, cut, and donate their hair to make real hair wigs for women who have lost their hair due to cancer treatments. The event was sponsored by the ECC Associated Students Organization. Cuts and trims were performed by the ECC Cosmetology Department.
El Camino College Welcomes
Youngsters to "Children's Day"   
El Camino College presented a fun-filled "Children's Day" event at the college's Art Patio earlier this month. The event was free and open to the public and invited children ages 2 through 8 to attend with a parent or caregiver. This annual event was presented by the students and faculty of the El Camino College Childhood Education Department. Participants enjoyed outdoor child-friendly activities such as creative art, science, and movement. The event is organized by ECC instructors and students studying child development, giving them the opportunity to plan, implement, and evaluate age-appropriate activities for young children. For more information, contact Michelle Moen at mmoen@elcamino.edu.  
ECC Announces READ Poster "Celebrities" for 2013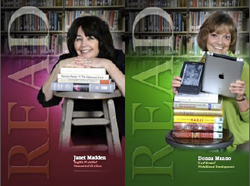 New READ poster "celebrities" were recently introduced at a celebration of reading and libraries in the Schauerman Library Lobby. This year's celebrities are Janet Madden, English professor in the Humanities Division, and Donna Manno, director of Staff Development. They were selected for their dedicated support and use of the Library. Since 2005, the Schauerman Library has celebrated reading in the month of April by creating posters featuring college personalities posing with their favorite books. The event is part of the library's annual celebration of National Library Week/Month, and is designed to remind everyone on campus, especially students, of the importance of reading and libraries.
Summer Study: Costa Rica!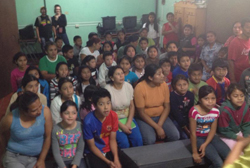 ECC English Professor Pete Marcoux's next service learning study abroad trip is set for Costa Rica this summer! Students will help teach English to elementary-age students, while improving their own Spanish skills. Trips through the Costa Rican countryside are also planned for this 20-day trip in August. Informational meetings are planned this month and in May. For more info, click here.
Journalism Students Win Three National Awards  
ECC journalism students recently won three national "Apple Awards" from the College Media Associates annual convention. The ECC journalism department's student newspaper, the Union, won first place in the Best Newspaper, two-year school, more than 7,500 enrollment category. The student magazine, Warrior Life, won two awards: first place for Best Magazine Spread two-year school category and third place in the Best Magazine Cover two-year school category. ECC students competed against about 320 other entries, representing colleges and universities nationwide. The awards represent competition against the best of the best in each category on a national level. Earlier this academic year, the ECC journalism department collected 31 awards at the Journalism Association of Community Colleges Southern California conference. ECC journalism advisers are Kate McLaughlin and Lori Medigovich. For more about the El Camino College journalism program, or to read the Union online click here.
Debate Team Wins State Tournament!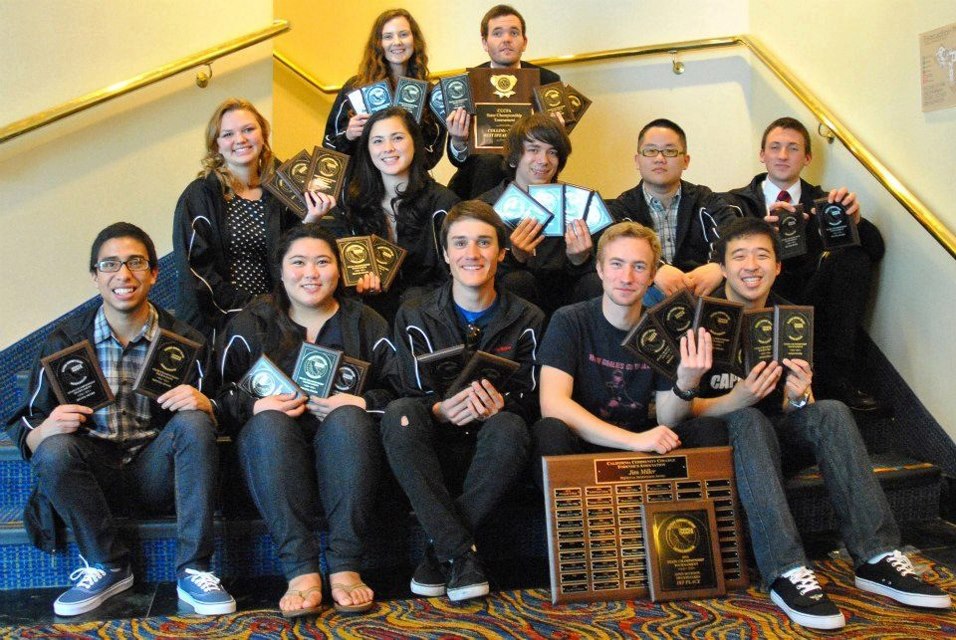 The dynamic ECC debate team recently swept the state championship title at a tournament in Woodland Hills, with ECC student Jonny Deatherage named best speaker in the state. The team crushed the competition, with second place many points behind. ECC finished the tournament with 265 points, followed by Irvine Valley College with 210. This win marks the first state tournament championship in ECC history. The El Camino College debate team is coached by Francesca Bishop, Diana Crossman, and Mark Crossman. For a full list of student award winners, click here.
On Course for Student Success
Congratulations to Kristie Daniel-DiGregorio, Rose Ann Cerofeci, Donna Mano, and Juli Soden – all are recipients of the national On Course Ambassadors of the Year award for 2012. The On Course Ambassadors is a group of more than 1,600 dedicated college and university educators. Each has attended at least one multi-day On Course professional development event and made a commitment to share with their colleagues and students what they learned. The group's mission is to bring about significant improvements in student academic success and retention, and the selection committee singled out Kristie, Rose Ann, Donna and Juli for their outstanding efforts to achieve these goals. They will be honored at the Eighth Annual On Course National Conference on April 25.
Fire Academy Graduation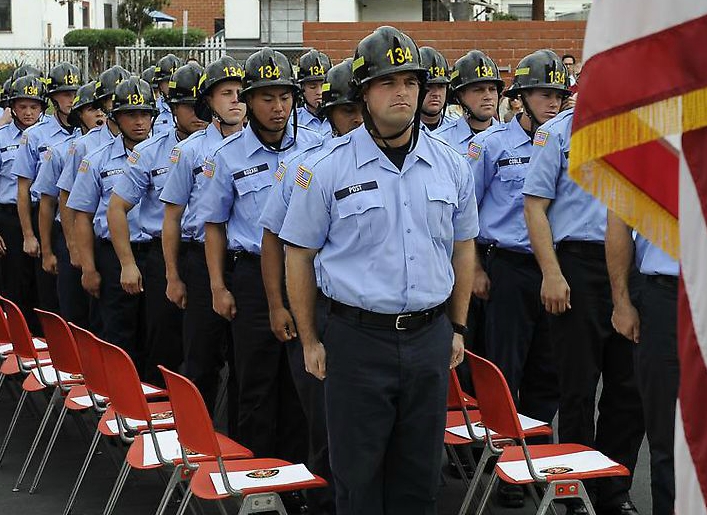 Congratulations to El Camino Fire Academy Class 135, which recently celebrated its graduation ceremony at the fire academy in Inglewood. The El Camino Fire Academy graduation ceremony featured several action-packed demonstrations highlighting student work, including rappelling from a five-story building, controlling a fully involved vehicle fire where graduates pull up with sirens blaring to put it out, and dealing with a full-blown building fire, which students will also contain. An open house was also offered, giving visitors an opportunity to tour the facility. For more information about the El Camino Fire Academy, click here. 
Student Success: ECC Grad Transfers to UC Berkeley; Joins Study Abroad Program
Tracey Amaya found success through plenty of studying, hard work, and most especially – planning. Amaya's detailed planning and organizational skills helped her earn an associate degree at ECC in 2011 and then transfer to the University of California at Berkeley where she is continuing her studies in sociology. On top of that, she also spent a semester in a Barbados study abroad program this past fall. To read more about Tracey's success story, click here.
All SCC South Division Team Selections
Congrats to our Warrior athletes who were selected to the All South Coast Conference, South Division teams! Sophomore basketball player Joshua Wilson was selected to his second consecutive All-SCC South team, thanks to another stellar season. Wilson led the Warriors in scoring with 18.7 points per game average. That eclipsed the scoring average from his freshman campaign when he scored 12.4 points a game. Joining Wilson on the All-SCC South Team is sophomore David Howard with his first selection. Howard led the team in 3-pointers made with 43 and was third in 3-point percentage, hitting 36.4% of his attempts from beyond the arc. That mark was nearly 10 points higher than last season when he hit just 26.5% of his long distance attempts. Finally, freshman Marcus Clark received Honorable Mention after a solid year for the Warriors. He averaged 8.7 points per game was second on the team with 49 assists and third in steals with 23. He shot 38.8% from the field and was nearly a 70% free-throw shooter in his first season with the Warriors.
State Athletic Hall of Fame Inductees  
Congratulations to two Warrior alumnae who were recently inducted into the 2013 California Community College Sports Hall of Fame, the highest honor bestowed in California community college athletics. Basketball/volleyball player Lou Ann Terheggen Selsky and volleyball player Cheryl Woods were honored by the California Community College Athletic Association. The former ECC athletes are among six of the seven inductees who attended community colleges and played together at California State University, Long Beach State. Many returned to community colleges to teach and coach while others served their community in other ways. More...
Science & Technology in the Classroom
El Camino Community College District Trustee Ken Brown was recently selected as a member of California's Science Expert Panel. Brown is also a member of a statewide task force that released recommendations to bring 21st century technology tools into California's classrooms to improve teaching and learning, and is a member of the Next Generation Science Standards (NGSS) State Review Team (SRT). These groups are tasked with making recommendations to bring science and technology education to classrooms throughout the state.
Project Success Awards Luncheon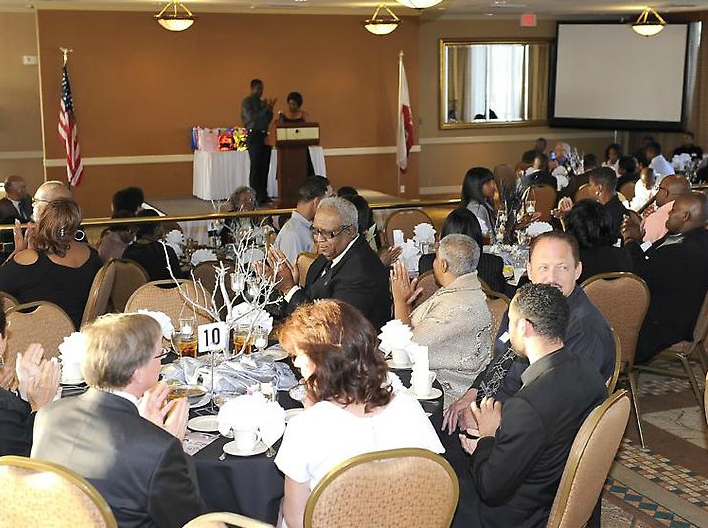 The Project Success 26th Annual Awards Luncheon is set to run from 11:45 a.m. to 2 p.m. May 9 in the college's East Dining Room. Students will be honored for their success at El Camino College, with special recognition to retirees Elaine Moore and Brenda Jackson. For more information, contact Nikki Barber at extension 6037 or nbarber@elcamino.edu.
Save the Date! Classified Professional Development Week: May 13-17
Everyone is encouraged to join the activities scheduled for Classified Professional Development Week, May 13-17. Several workshops will be offered, along with the Faculty & Staff Appreciation Day Reception. A highlight of the week is the Team Building Extravaganza on May 17 and the Hobby Showcase on May 16. All knitters, photographers, painters and other craftspeople are invited to display their creations and knowledge at the Hobby Showcase. To register your hobby or for more information, contact Debbie Turano at dturano@elcamino.edu. Since 1986, California has honored the invaluable contributions of classified school employees during the third week of May.
Congratulations to 2013 ECC "Women of Distinction"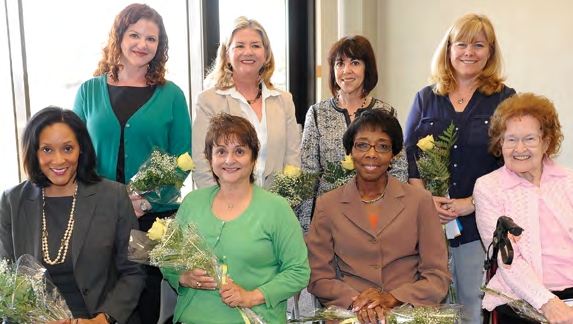 Nine exceptional community leaders were honored at the 2013 El Camino College Women of Distinction Ceremony. All nine of these "Women of Distinction" were recognized for their dedicated service and contributions to the community. Nominated by friends, family, and colleagues, award winners were selected by the ECC Women's History Month Committee, based on service in one or more of the following areas: professional accomplishments; leadership and/or mentorship; and social, educational, or health services. All honorees live or work within the El Camino Community College District. The accomplishments of these award winners will be featured on the El Camino College Women's Wall of Fame (in the Schauerman Library) throughout the year and their names will be engraved on a plaque that is a permanent part of the display. For a full list of 2013 Women of Distinction, click here.
Keith Curry Appointed Permanent Chief Executive Officer for Compton Community College District
Compton Community College District (CCCD) Special Trustee Thomas Henry, in consultation with El Camino College Superintendent/President Thomas Fallo, is pleased to announce the appointment of Keith Curry as the permanent Chief Executive Officer (CEO) of the Compton Community College District. Curry will begin his permanent post on July 1, 2013. Curry has served as the interim CEO of the Compton Community College District since March 2011. He previously served as the ECC Compton Center dean of student services beginning in 2006. Under his leadership, many existing student support programs at ECC Compton Center have expanded and others were created, most notably the First Year Experience (FYE) program. Established at ECC Compton Center in 2009, FYE offers a supportive educational environment that encourages student success through shared learning communities. Other positive outcomes during the past two years include increased student enrollment and transfers; new full-time faculty members hired; new state-funded construction projects; and a balanced budget with a reserve. More…
ECC Golf Classic    
Registration is now open for El Camino College's 26th Annual Warrior Athletics Golf Tournament, set for May 10 at the scenic Los Verdes Golf Course in Rancho Palos Verdes. The event features a four-person scramble format with a 1 p.m. shotgun start. More...
ECC Compton Center Celebrates
Cesar Chávez Day  
El Camino College Compton Center celebrated the life and achievements of civil rights leader Cesar Chávez with a series of activities last month in the Student Lounge. The Associated Student Body (ASB) and Office of Student Life sponsored the festivities, which included a produce exhibit with samples; music by "Mariachi Cachanilla de Mexicali" directed by Arturo Cortez; and a selection of Mexican cuisine for purchase. A highlight of the Cesar Chávez Day Observance was a performance titled "Cesar Chávez, The Man" by Adolph Lopez. One of the country's most inspirational labor leaders, Chávez founded and led the first successful farm workers' union in the United States.
Share your comments about these stories!
You can use your Facebook, Hotmail, Yahoo or AOL account to make a comment!


Sections
Share this newsletter with
your friends:



Tweet

Share your thoughts on these articles! Leave your comments at the bottom of this newsletter!
Safety Matters
Department News
ECC Alumni

Submissions
Newsletters