Meet Steve Koletty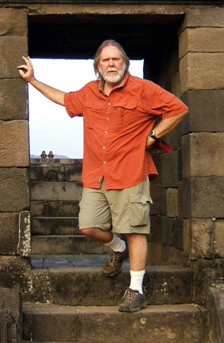 Hired: First hired as a geography teacher in Spring 1990
Hobbies: Hiking, travel, photography
Little Known Fact: Steve is recognized for his work encouraging student research; he has mentored more than 120 student presentations at professional meetings.
Steve has been teaching for more than two decades in area universities and community colleges, covering a variety of courses from general education to graduate courses. He has always valued the challenge of teaching fundamentals, and as a community college graduate, is a firm believer in the mission of community colleges.
"As an educator, I like the environment where the emphasis is on teaching," he said. "At El Camino College, I have had more substantive discussions with colleagues about teaching methods and best practices than I have had at the four-year institutions where I have taught."
Steve has a doctorate from USC; a master's degree from the University of Hawai'i at Manoa; a bachelor's degree from California State University, Dominguez Hills; and an associate degree from Los Angeles Harbor College.
In May, he took several students from his Geography 8 class to the annual meeting of the California Geographic Society in Bishop, California. This year an ECC student took the top award in the map competition, which included undergraduate and graduate students from all over the state. (see related story here.) The following weekend, the entire Geography 8 class had a successful experience presenting semester map projects at the annual Student Presentations Night, hosted by the Los Angeles Geographical Society at Los Angeles City College.