Measure E: Projects in Process/Future Needs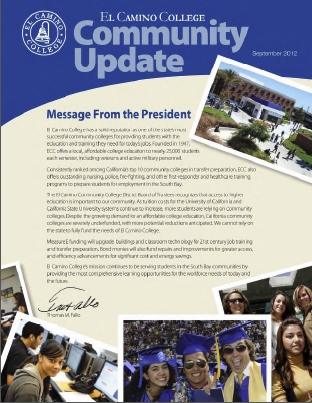 The Board of Trustees of the El Camino Community College District voted on July 16 to place Measure E, a $350 million facilities bond measure, on the 2012 November ballot. Funds from the passage of Measure E will be used to make safety, technology, and energy saving improvements to classrooms, labs and other instructional facilities. By law, funds from any proposed bond can only be spent on buildings, classrooms, or instructional equipment. No bond funds may be spent on college employee pensions or salaries. Measure E will cost $7 per year per $100,000 assessed property - not market - value.

Projects in process and funded by the 2002 facilities bond include: parking lot lighting & security upgrades, $3 million; new Kinesiology & Fitness Complex (Phase One), $5.1 million; new STEM Center, $3.4 million; Industry & Technology Building modernization, $36.9 million; new Shops Building, $31.9 million; Kinesiology and Fitness Complex (Phase Two), $37.2 million; and Parking Lot F retrofitting & additional third level, $36 million. For more information, click here.
Distinguished Alumni Awards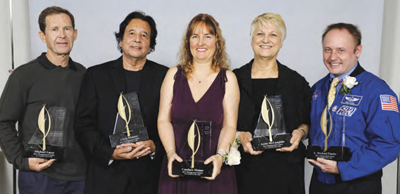 Congratulations to the El Camino College 2012 Distinguished Alumni Awards honorees who were recognized at a reception and dinner attended by family and friends in the college's East Dining Room. The festivities began with a reception where alumni reconnected; Derf Fredericks served as master of ceremonies, while Mike Goguen presented closing remarks. A highlight of the evening was when honorees, along with those who nominated them, shared stories about their time at El Camino College, and how the college helped them achieve their goals.

Honorees for 2012 include: Col. Edward Michael "Mike" Fincke, NASA Astronaut; Michael Lacey, business owner, Comedy & Magic Club; Anita McLaughlin, artist/art director; Candace Messer, business owner; and Chris Montez, singer/songwriter. For more information on the 2012 honorees, click here.
Save the Date! Classified Service Awards 
Mark your calendar and save the date for the annual Classified Service Awards ceremony scheduled for Wednesday, November 7 in the Student Activities Center. This annual event is a great way to bring our staff together to celebrate their contributions to student success. Staff members will also be honored for their many years of dedicated service.
Homecoming: Murdock Madness!     
El Camino College will celebrate the final football game in the history of Murdock Stadium before the November 3 homecoming game that pits the Warriors against defending Southern California champion Mount San Antonio College. The stadium will be torn down to make way for Phase Two of the Kinesiology and Fitness Complex project, scheduled to open by Summer 2014. This $37.2 million project includes the construction of a new stadium, incorporating a running track and field for both football and soccer. Various support facilities such as a new field house and storage will also be included. The festivities will run from 3:30-6:30 p.m. November 3 at the ECC Softball Field. Activities include a live band, food available for purchase, $1 photo booth, bounce house for children, and T-shirts commemorating the event will be on sale for $10. Go Warriors!
Photography Alumni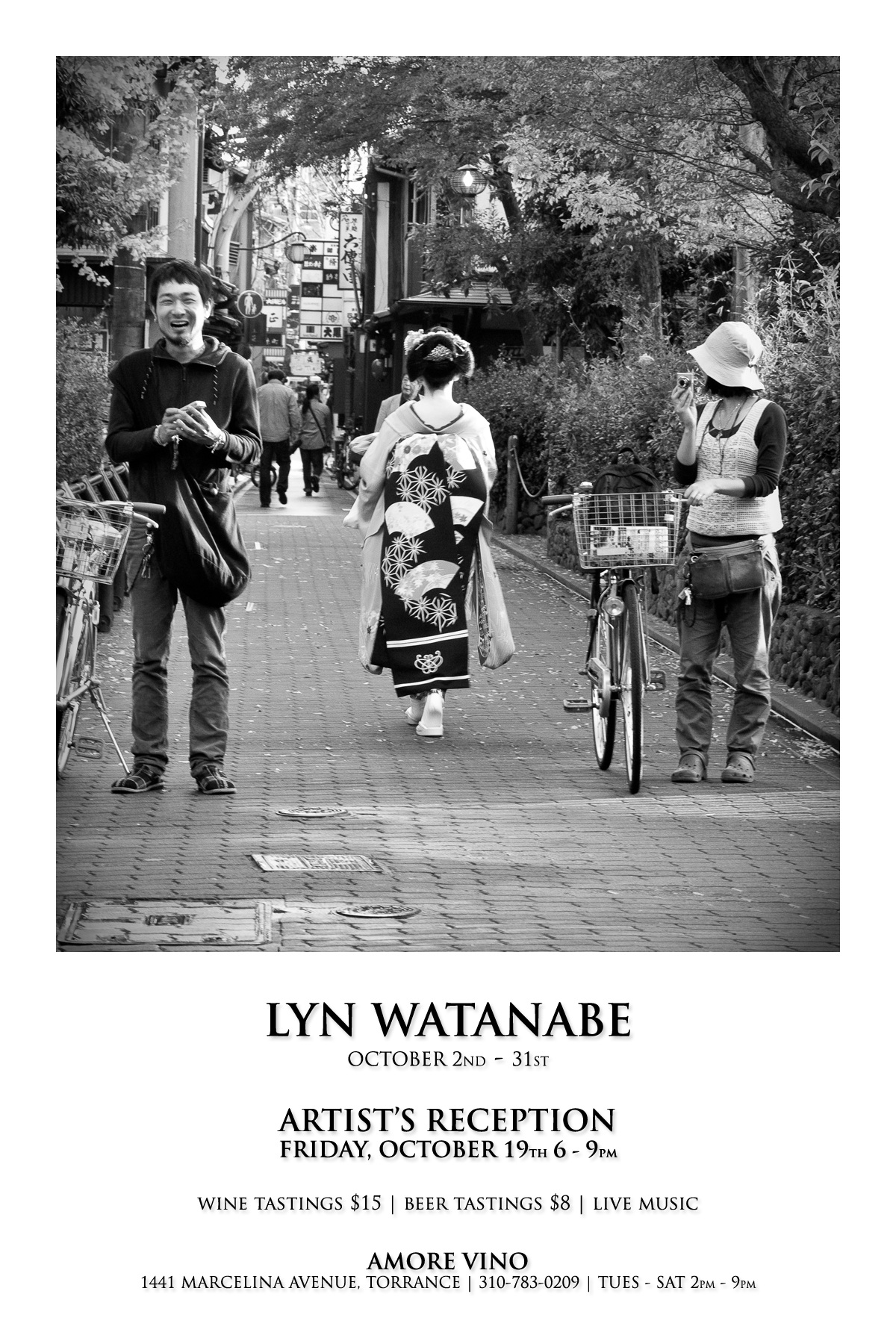 El Camino College Photography alumna Lyn Watanabe is showing a documentary/street photography exhibit in the gallery space at Amore Vino in Old Town Torrance. Her one-person exhibition is on display for the entire month of October. Watanabe cites the renowned French photojournalist Henri Cartier-Bresson as an influence, and has captured the spirit of his "Decisive Moment" point of view in her moving images. In other photography news, ECC photo alumna Biljana Milasin has been selected as Photographer of the Year 2012 in Environmental Portraiture through the Professional Photographers of California. Her photograph is now in the International Gallery of the Professional Photographers of America.
Teaching Teachers   
Save the date! El Camino College's I Want to Teach Conference is scheduled for 8:15 a.m. to 4:15 p.m. November 17. This all-day conference is specially designed for those interested in teaching. El Camino College students, high school seniors, new teachers, and community members are welcome to attend. For more information or to register, click here. The event is sponsored by the CTE Teacher Pipeline, Childhood Education, and Beach Cities Association for the Education of Young Children (BCAEYC). The keynote address will be given by Jonathan Mooney, author of "The Short Bus."
Follow us on Facebook    

Are you following ECC on Facebook? If you haven't already, please "like" our Facebook page and become one of the more than 9,500 fans! Facebook followers get all the latest ECC info, highlighting student success, faculty/staff news, activities and events, Warrior athletics, and other happenings at El Camino College. You will also find the latest ECC news on YouTube, Twitter, the Mobile Website, and our Mobile App - MOX.

Young Scholars Program Offers a Look
at STEM Careers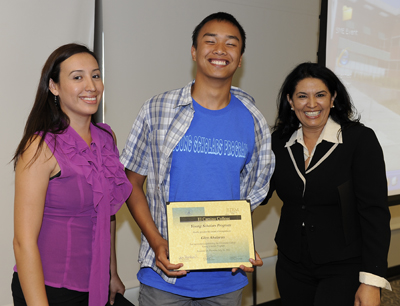 This year's STEM Young Scholars program was another great success: a month of workshops, guest speakers, field trips, and interactive lab activities for 25 area high school students. The summer program offered a variety of workshops and presentations designed to introduce young people to the STEM disciplines. Students enjoyed the variety of guest speakers, covering careers such as engineering technology, FBI computer forensics, engineering research, biomedical research, and forensic entomology. Educational field trips to UCLA and the Aquarium of the Pacific were also on the agenda. More…
Congrats! ECC Journalism Students Win 31 Awards   
The El Camino College journalism department recently collected 31 awards at this year's Journalism Association of Community Colleges Southern California conference. About 365 students, representing 23 community colleges from Ventura County to San Diego County, participated in the conference staged at California State University, Fullerton. El Camino College journalism students participated in on-the-spot writing, design and photography contests at the conference staged at California State University, Fullerton. They also attended workshops led by professional journalists, covering every aspect of the field. Of the 31 awards, the Union newspaper won a General Excellence Award. ECC journalism advisers are Kate McLaughlin and Lori Medigovich. More…

ECC Art Gallery Presents Faculty Show 2012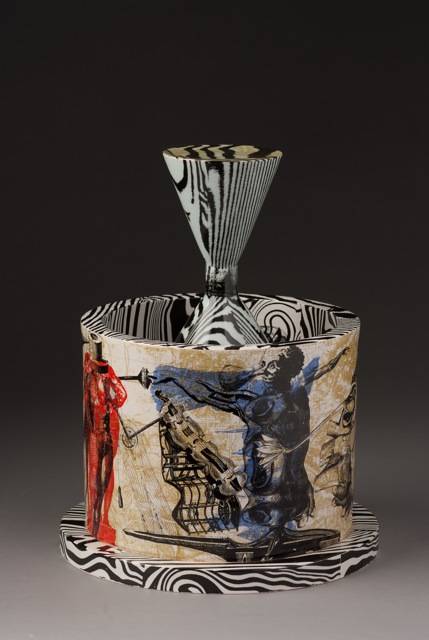 The El Camino College Art Gallery presents Faculty Show 2012: Works by El Camino College Fine Arts Department Faculty through November 1. This annual exhibit features works from the college's art instructors, showcasing an interesting mix of styles, media, and genre, while also highlighting the skills, talents, and interests of faculty members. The exhibit provides a look at the aesthetic and educational philosophies advocated by the El Camino College Fine Arts Department and demonstrates an array of concepts and techniques currently characteristic of the art world. More…

EASE Employee Assistance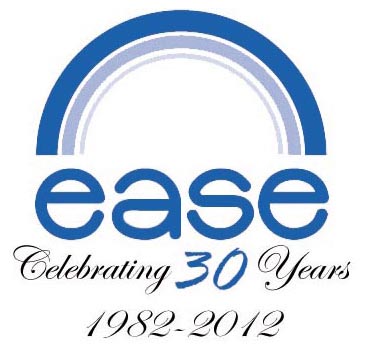 Please remember that as members of the El Camino College community, you and your family have access to a variety of free professional services through the Employee Assistance Service for Education (EASE) program, offered through the Los Angeles County Office of Education. EASE is a leading regional service that offers the opportunity to assess and resolve difficulties with the assistance of a professional counselor. More...
ECC Compton Center Groundbreaking:
Second Phase of Infrastructure Upgrade Project 
The Compton Community College District celebrated a groundbreaking ceremony for Phase 2 of the infrastructure replacement project on October 16. This project is supported by the Measure CC facilities bond and state funds and will replace the underground utilities necessary to provide power, water, gas, and sewer service to all existing and planned facilities, as well as bring District facilities into compliance with regional water quality requirements. New sanitary sewer and storm drain piping; installation of new catch basins and underground storm drainage; new underground distribution systems for chilled water and natural gas; a new fire system and fire hydrants; security cameras; underground distribution of fiber-optics, copper and 5KV; parking lot and walkway lighting; repaving of main entry road from the Administration Building to Greenleaf Ave.; and new fencing/gates and landscaping along the east side of District grounds are also part of the project.
ECC Compton Center Welcomes
Six New Faculty Members  
ECC Compton Center began the new academic year with six new full-time faculty members, bringing extensive knowledge and professional experience to help contribute to student success. New faculty include: Maria Estrada, First Year Experience coordinator/General Counselor; Amber Gillis, Reading/English instructor; Albert Jimenez, Learning Resource Center; Hoa Pham, Childhood Education; Kendahl Radcliffe, History; and Nikki Williams, Reading/English. To read more about these educators, click here.
Share your comments about these stories!
You can use your Facebook, Hotmail, Yahoo or AOL account to make a comment!


Sections
Newsletters
El Camino College will celebrate the final football game in the history of Murdock Stadium at its November 3 homecoming game. The stadium will be torn down to make way for Phase Two of the Kinesiology and Fitness Complex project, scheduled to open by Summer 2014.